Just Kampers' exclusive range of Preservation Parts panels are hand-made by experienced coachbuilders on-site at JK HQ in Odiham, Hampshire. We've been incredibly proud of our Preservation Parts range since we first launched them in 2012.
We've expanded and improved the Preservation Parts range over the years, and it now includes not just the premium quality metalwork the range best known for, but also brand-new engines, hand-made front beams, gorgeous exhaust systems and more.
So what is Preservation Parts?
Preservation Parts is a range of products exclusive to Just Kampers, many of which are made right here on site at JK HQ in Odiham, Hampshire.
Only the best products make it into the Preservation Parts range, which means it's a name you can rely on. When you order a part from the range, you know you'll be able to fit it and forget it, moving onto the next stage of your project safe in the knowledge that you've just installed one of the best products you could possibly get.
Why did Just Kampers set up Preservation Parts?
In short, because we felt there was something missing from the market. Owners and restorers of classic VWs were telling us about the trouble they were having in tracking down top-quality components, especially metal panels, so we stepped up and made our own!
It's not the first time we've started making our own parts, either.
JK started off as a workshop, back in 1989. Our focus was on restoring classic VW campervans, and quickly grew too large for a series of slightly-larger workshops.
Before long, we were experiencing the same problems – spending a lot of time and effort in tracking down parts which either couldn't be found anywhere, or weren't to a high enough standard.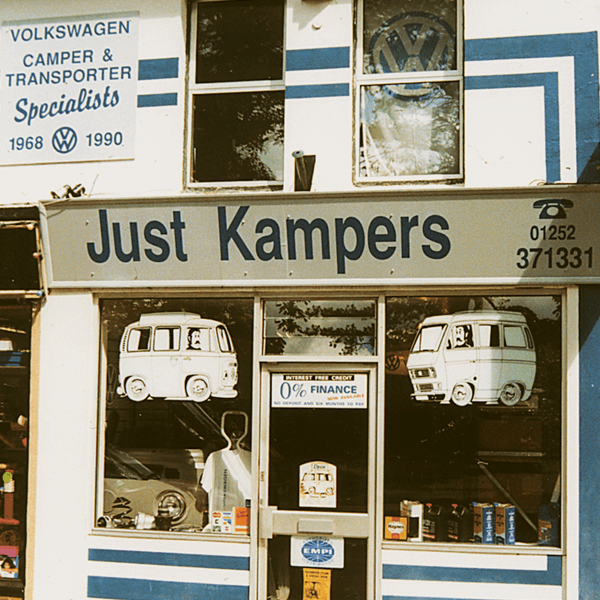 That was the start of Just Kampers evolving into a parts supplier and producer. Eventually we were getting far more orders for parts and accessories than we were for repairs and restorations, and made the move to becoming a parts supplier.
We've had first-hand experience with using lower quality parts during a project, and when we heard that a lot of our customers were having the same problem, we spoke to our friends who share the converted WWII aircraft hanger that JK HQ is based in, and they agreed to help us produce a whole new range of best quality parts, created to the original specifications set by Volkswagen when the vehicles were first produced.
Top quality panels, made right here in the UK
All of the panels in our Preservation Parts range are made next door to JK HQ, by a team with decades of experience carrying out incredible restorations on rare and luxury classic cars.
Because their unit is joined to ours (there's a door we can pop through to say Hi) it's easy to ensure that the ever-popular metalwork is always in stock, and to work with them in designing and creating new products.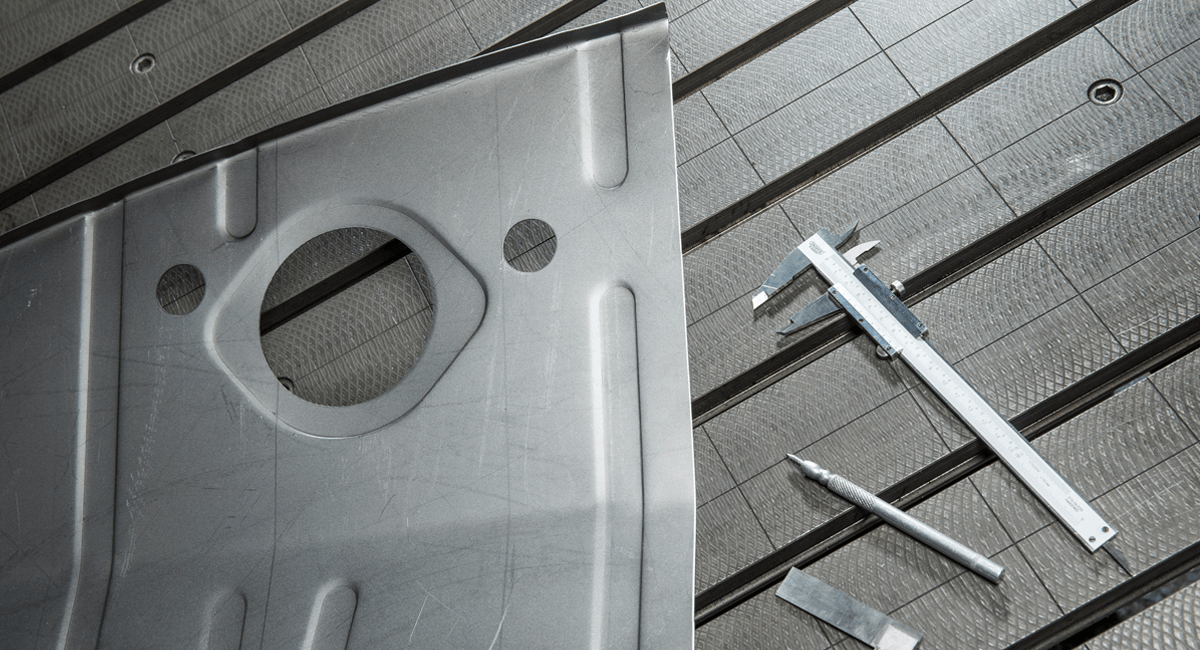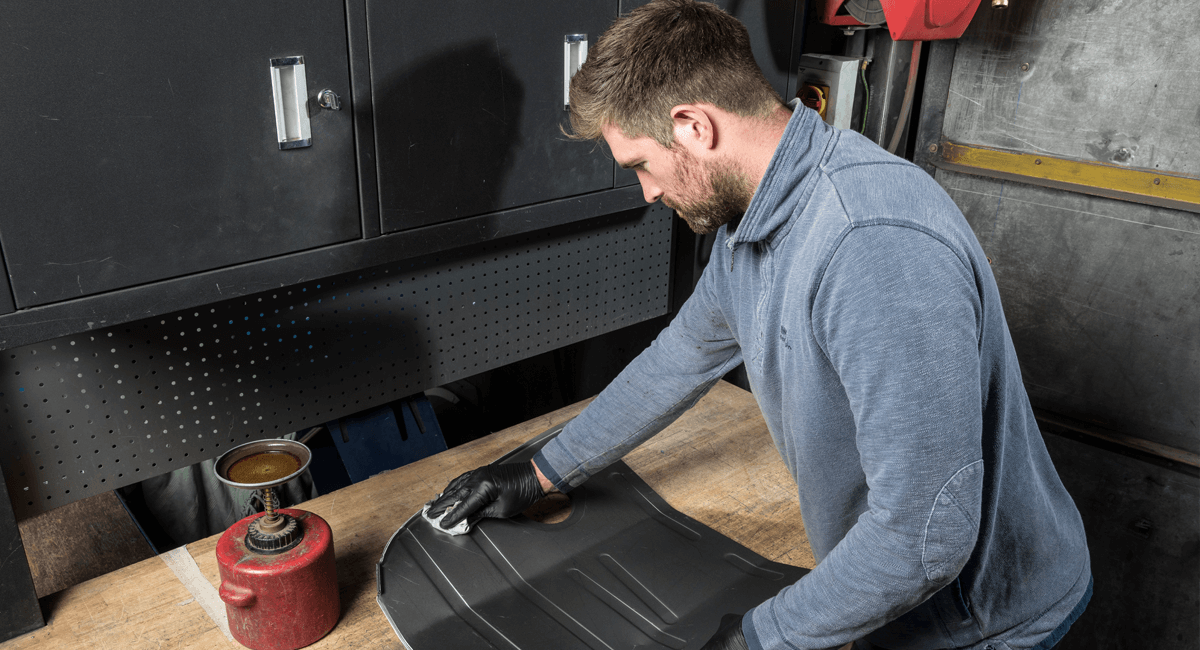 As well as being produced right here in the UK, our Preservation Parts panels also use British steel, the specifications of which are perfect for giving you the best quality metalwork with crisp folds, neat finishing and precision machining.
We've test fitted and trialled all of our Preservation Parts range
We're really proud of our Preservation Parts range, and have extensively tested all of the products to ensure they deserve to be included.
A lot of this testing has happened in our on-site workshop, where the JK Team work on their fleet of classic and modern VWs before work, on breaks and after our shifts.
To really put them through their paces, we used a huge range of Preservation Parts products while we were getting our Oval Beetle and Karmann Ghia ready for their respective Italian races.
'Jack' the Oval finished the 1,000+ mile Mille Miglia in 2017 without missing a beat, and our Denzel-engined Ghia completed the 2019 Gran Premio Nuvolari without a problem – a testament to the quality of the parts which went into them!
We also listen to customer feedback about the Preservation Parts range (and all the other products we stock!) and make sure there are no recurring issues with any of them. If a part or accessory is found lacking, it's removed from the range while we work to resolve the problem.
What's in the Preservation Parts range?
The majority of our range of Preservation Parts products is made up of metalwork and panels. We do also stock hand-made front beams, brand new engines, beautiful exhaust systems, exclusive accessories and top quality tables.
Click here to check out the full range of parts and accessories available from Preservation Parts, exclusive to JK.
We've picked some of our more popular Preservation Parts products below, to show off what's available in each category.