VW finally turned its back on the rear-engined technology in 1990 with the birth of the T4, but are they any good?
Why buy a VW T4?
Because they were a massive step into the modern era by VW. After 40 years of rear-engined Transporters, Volkswagen finally made the switch to a front engine, front-wheel drive format for its much-loved workhorse and family 'wagen. The extra space freed-up by moving the engine from the back to the front made the new vehicle even more versatile and it wasn't something they rushed into production either. VW had been working on the design some eight years earlier, when in 1982, the T3 switched to water-cooled engines.
T4s now occupy a funny niche in the VW Bus scene. They have an old-school retro look, so they look and feel old when compared to a T5, but they also feel ridiculously contemporary when compared to everything that came before them. T4 enthusiasts will tell you they're the last Transporter that's easy to work on yourself and they're more reliable and cheaper to work on than T5s.
People these days are drawn to them because they're a definite choice. They like the styling and, whilst you can buy a T5 for less than the price of a decent T4, a cheap T5 will no-doubt need more money throwing at it from the get-go.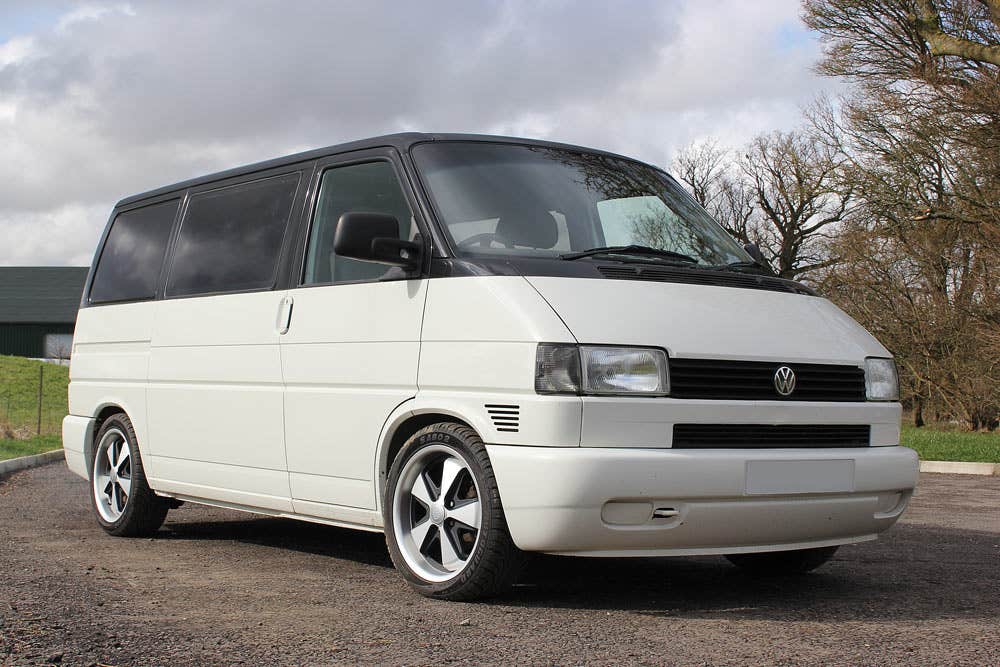 Are VW T4s reliable?
Like any old Volkswagen, they certainly can be if they're properly maintained, so always try to buy one from a caring owner who's kept the service history up to date along with any bills and receipts showing all the work that's been carried out to it.
Most of the things that go wrong with T4s are common niggles and to be expected on a vehicle of this age. Remember, even the newest example will now be 20 years old – production ran from 1990 to 2003 – so no matter how well something is looked after, it's only natural for components to fail due to age and general wear and tear. If a vehicle lacks recent service history you should factor in changing the cambelt and water-pump for piece of mind and give it a service. It'll pay dividends in the long run.
What VW T4 should I buy?
You can do some further reading on T4 model history, but the main thing you need to know is they came in either short- or long-wheel base formats and VW gave the T4 a facelift in 1996. T4 people call these 1996-onwards models 'Long nose T4s' as they had a longer front to accommodate the optional VR6 engine for the top of the range models. Pre-1996 examples are 'short noses'. Simple really. The beauty of the T4 is that it's a pretty simply machine, mechanically speaking and they are extremely customisable. That's why they're still popular even today when you can buy a cheap T5 for the same or less money.
The main ones you'll come across today are Panel Vans, Kombis and Caravelles. Either of these is an excellent basis for a Camper conversion, the rarer Single and Double Cap Pick-Ups, less so. There's also the optional 4x4 Syncro version that was available as an option for every body-style but is a rarer sight in the UK than a T3-based Syncro.
The T4 was also the first Transporter VW offered with a choice of wheel-bases, with the short-wheel base version measuring in at 2, 920mm / 115-inches and the long-wheel base at 3,320mm / 130-inches. Those extra couple of inches extend load carrying capacity and your choice of interior layout when creating a Camper. As does the factory high roof version.
Basically, if you want to buy a T4, find a body style, vehicle length, roof height and interior that fits your needs and go from there.
Oh, and finally, it goes without saying that you should always buy the best example you can find as it will always work out cheaper in the long run.
What do I need to check on a VW T4's bodywork?
T4s might be modern by T3 and definitely by Split, Bay standards but there was still room for improvement when it came to bodywork protection. What's interesting is VW upped their game when they introduced the face-lift model in 1996 and they have a better reputation for longevity than pre-1996 models.
There are a number of factory installed dirt traps that you should pay attention to, for example, inside the wheel arches and around the fuel filler neck. Regularly blasting all the muck and dirt out of them with a jet wash can pay dividends here, but you might be too late if the rot has set in, literally.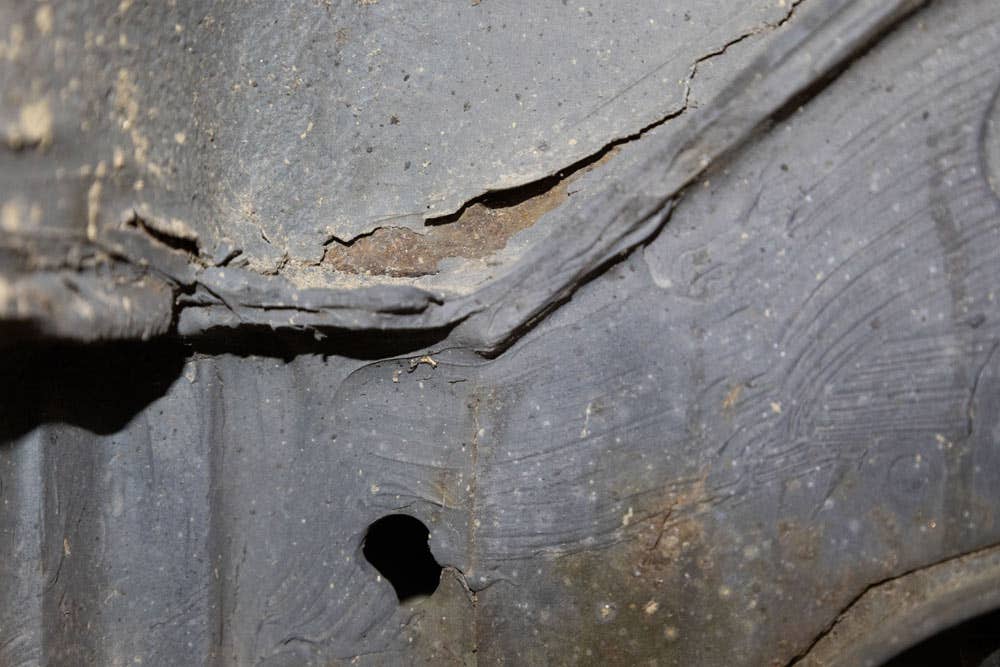 The areas around the front dog-legs can also cause trouble, and you should check where the chassis connects to the front and rear crossmember. The base of the windscreen can have issues and sills can be rusty too.
Something you also need to mindful of is accident damage. The vast majority of T4s out there started out as working vehicles before being converted to Campervans and Surf buses. As such, they may have experienced quite a hard life, so check for dents, dings and scrapes that can let the rot in.
Replacement cab steps, wheel arches, side panels and all the other metal you're likely to need to fix a rusty or generally tired T4 can be found here.
VW T4 Panel Van or Window Bus?
There's no argument, that having windows in the side of your Van improves the experience. They let the light in and make it easier to drive, plus they allow you to see out when camping. However, a great many T4s you'll see began life as a Panel Van, which is no bad thing, but it does mean there are a couple of extra things you need to consider, such as how the windows were let in. The common practice is to cut holes in the metal work with an angle grinder and bond the glass to the side panels.
The glue seals the glass to prevent water getting in, but if the exposed edges of the holes haven't been properly treated this can lead to issues. Replacement and aftermarket window and seal kits can be purchased at Just Kampers and are an affordable and key ingredient if you go down the route of turning a Panel Van into a Camper yourself.
If you are viewing a Panel Van there's a strong likelihood it will have a ply lining on the inside. This is great for protecting the metal side panels from dents and damage but can also hide rust and accident damage.
If the vehicle has already been converted to a Campervan then check any modifications carefully. For example, how has a rock 'n' roll bed been fitted? What about the seatbelt anchor points? Then there's the camping units that may have been fitted. Are they correctly and safely installed so they don't fly around in the event of an accident? How have they been fitted? Are there any screws or fastenings protruding through the cargo floor that could lead to moisture getting in that can ruin the woodwork and metalwork in your Van?
For a comprehensive list of interior accessories and tidy up parts have a look here.
What goes wrong with VW T4 engines?
T4s are capable of clocking up well in excess of 200,000 miles and yet still feel like the day they were made, it's just a matter of how well a particular example has been looked after. A high-mileage working van that's been religiously serviced by a specialist at the factory pre-set intervals will often be a better bet than a lower-mileage vehicle that's been neglected. Likewise, don't be put off by mileage per se. Something that's racked up starship miles cruising up and down the motorway can easily have less wear than a vehicle that's been slammed through the gears and had the brakes and clutch stamped on negotiating towns and urban areas day-in, day-out. Your focus here should be on condition and service history.
When should a T4 be serviced? Pre-1999 models with the 1.9-litre (ABL engine code) or 2.4-litre engine (with an AJA engine code) should have an oil and filter change every 6,000 miles and other models every 9,300 miles to prevent sludge building up inside them. You can get your T4 engine service items from Just Kampers. Oh, and it's best to steer clear of the non-turbo 1.9 diesel engine. They feel massively underpowered compared to the turbo motor.
Cambelts should be changed every 60,000 - 80,000 miles or four to five years. Go beyond that at your peril as the cost of replacing a timing belt is significantly cheaper than replacing an engine. The water pump should also be changed at the same time as if that fails it will take out the timing belt.
Look at the engine and check for oil leaks around the oil pump. The 2.4-litre diesel engine has a reputation for blowing head gaskets so check for milky sludge and signs overheating.
A bit of blue smoke is to be expected on start-up, but it should go away once the engine has warmed up, the same applies for noisy tappets.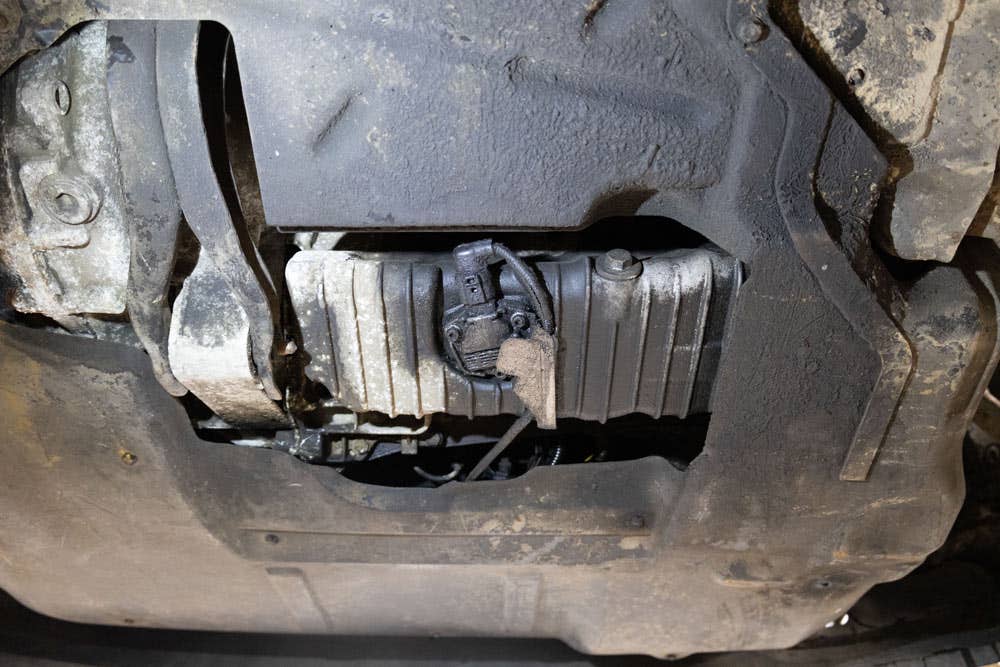 VW T4 clutch problems
There aren't that many. Check the master and slave cylinder for fluid leaks and if you're looking at a TDi motor they were fitted with a dual mass flywheel / clutch. If it judders when pulling away in first or reverse gear, then it's on its way out and you'll have to stump up to replace it. You can find all the gubbins to carry out a clutch swap from Just Kampers but by and large a T4 gearbox shouldn't cause you too many headaches. The torque converters can be noisy on automatics and auto boxes are pretty uneconomical so that's worth bearing in mind too.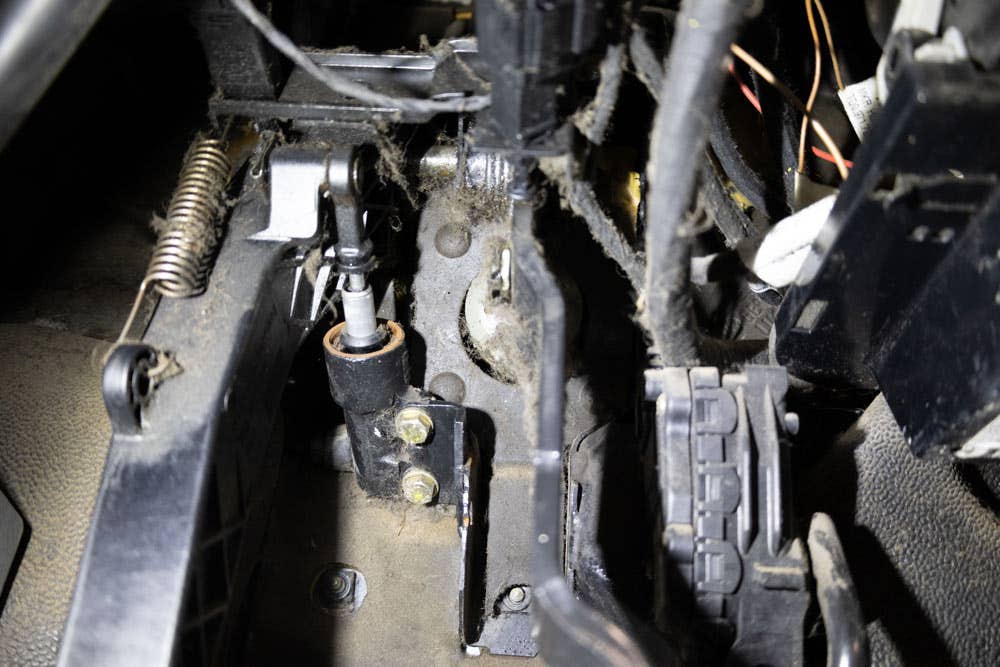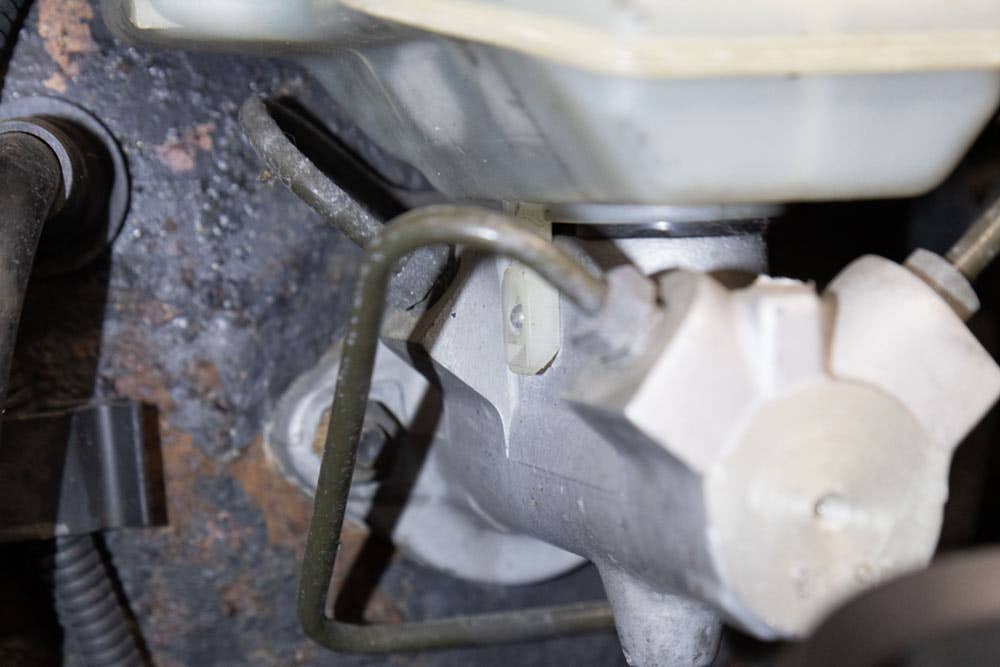 VW T4 brakes
Pre-facelift models came with discs on the front and drums on the rear. Anything built after 1996 should have discs all round. There's nothing particular to look at, just what you would when inspecting any second-hand car, so check the discs for scoring, worn pads and leaking brake lines. Calipers and discs can be rusty if the vehicle in question is a Camper and is only used occasionally.
VW T4 suspension problems
Shock absorbers give up the ghost, especially on something that's been used to regularly carry heavy loads or lots of camping gear. Rear springs can crack or snap, for the same reason and a lop-sided Van or something that bumps and crashes over bumps is the giveaway here.
Lowered Vans are common, especially on something that's also been modified with some aftermarket wheels and a camping conversion. They're very easy to lower, too. The front end rides on torsion bars that have a couple of adjuster nuts. If they're not seized, it's a case of jacking the front end up and winding the nuts in or out to raise or lower the vehicle. For the rear, you simply (!) replace the shocks and springs for smaller items. Take a look at our range of T4 spring and lowering components.
Any vehicle that's been lowered must have the tracking checked and reset, if it hasn't then you can run into issues such as wayward handling and uneven tyre wear. It's also worth checking that any aftermarket wheels and tyres are properly weight rated for your vehicle. Many owners don't even consider this but it's something that can cause trouble with your insurers, especially if you have to make a claim.
Make the most of your VW T4 viewing
Take our handy VW T4 viewing checklist with you to your viewing and make sure you're covering the critical checks.