If you want a truly modern VW Transporter, something you can use as a daily driver or for long holidays abroad, a T5 ticks all the boxes. Our handy T5 buyer's guide tells you all you need to know.
Why buy a VW T5?
Simply put, Volkswagen got the evolution of the van bang on. Whilst diehards seek out and cling to the older generations as if their lives depend on it, each successive generation of VW Transporter is always a good leap forward in terms of size, comfort, practicality, and performance. And, whilst the T4 may have felt like VW brought the Transporter into the modern age, when compared to its predecessor the T3, there can be no argument that the T5 really is a modern vehicle that drives, handles and feels like a regular family car.
The T5 is also arguably one of the most versatile vehicles you can buy, which explains why you see so many on the road once you start looking. We're not just talking plumbers' vans and working hacks, although they are an essential tool for any respectable tradesman, but also as people carriers, campervans and everyday family vehicles to tear up the school run.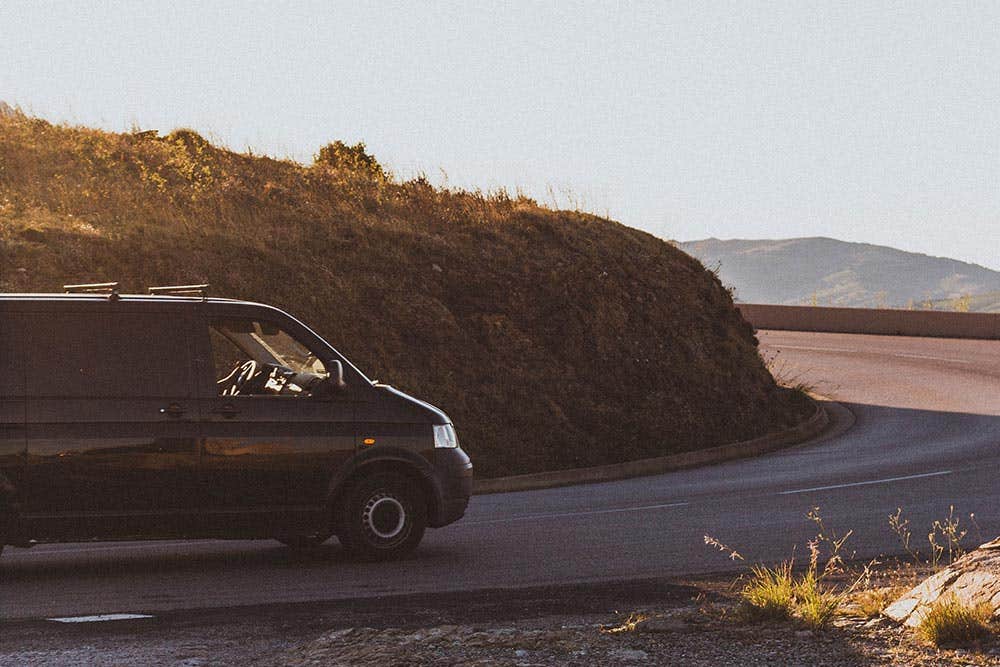 What VW T5 should I buy?
The T5 joined the Volkswagen line up in 2003, replacing the boxier T4 that had been introduced in 1990. VW offered its fifth generation Transporter in a variety of guises, so there's something for everyone, be it a full Panel Van, Kombi, Pick-Up, Crew Cab, Chassis Cab, Shuttle, nine-seater Minibus, Multivan or the up-market Caravelle. See more on the T5 model's history and some info on engine sizes, but ultimately, it really is a case of horses for courses.
Some people just need lots of seats, so a people carrier is the way ahead; others need something to carry tools in the week and the family at the weekend, so a Kombi is king; others want something to convert into a Camper so buy Panel Van and go from there. It all boils down to what you want a T5 for and then finding the one that fits.
The long and short of it
The VW T5 also came in either Short-Wheelbase (SWB) or Long-Wheelbase (LWB) guises and with either a tin-top, pop-top, or Hi-Top roofline. Again, it's a case of something for everyone. SWB variants are arguably the easiest to live with on a day-to-day basis, if only for the ease of manoeuvring around town and being able park. Even if you've never driven anything as large as a Transporter before they soon shrink around you and driving one becomes second nature.
Should you want a bit of extra space, either for carrying larger loads or a bespoke camping interior the extra length you get with a LWB can come in handy. Throw in the fact that most buyers steer towards SWB vans and you might find your money buys you a slightly better van if you go large.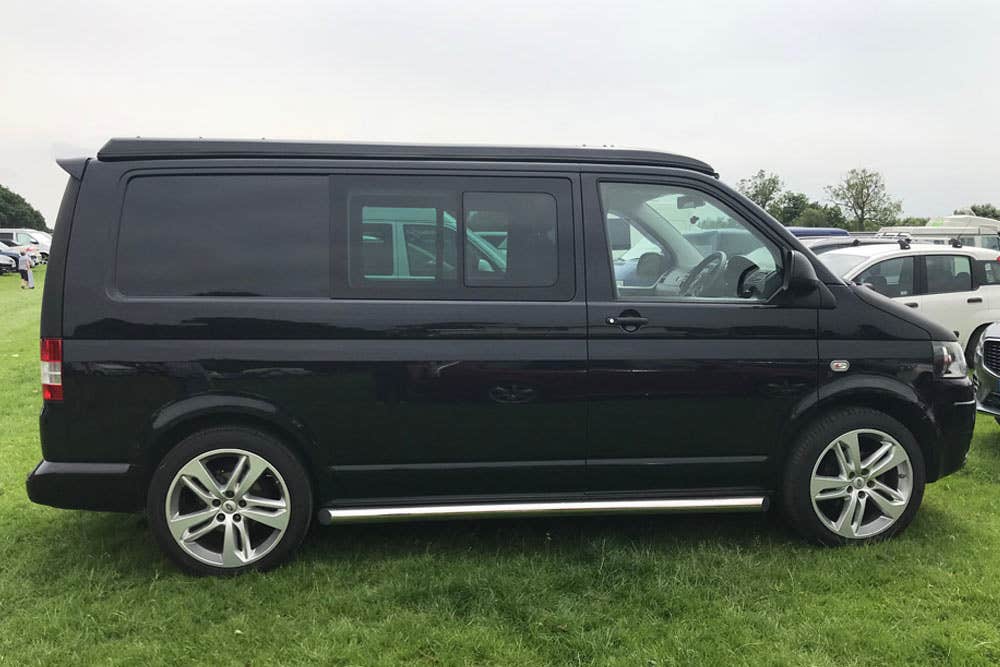 Facelift – the T5.1
In 2010 VW decided to give the T5 a facelift. This second generation of T5 is known the T5.1 and have a sharper, more modern looking frontend thanks to redesigned headlights, bumper and bonnet. The good news is you can perform your own facelift on a pre-2010 T5 with one of our T5 facelift kits. There's a lot of work involved and you'll need to paint the replacement bonnet and bumper but it's an affordable and popular way to own the more modern-looking T5.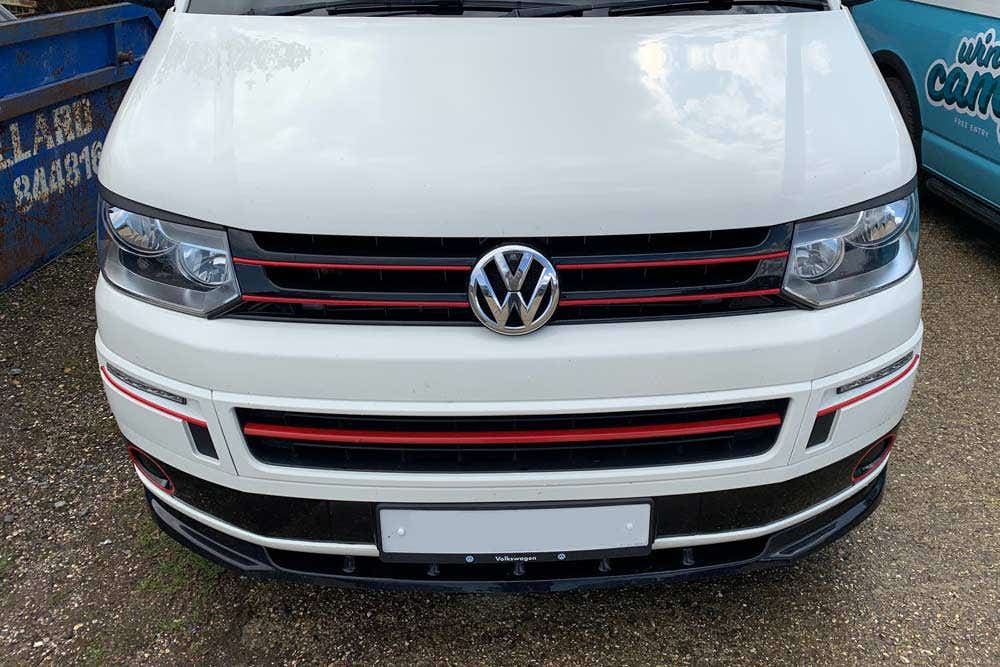 Things to look out for when buying a VW T5 Always go to view a potential purchase in person. Never, buy anything sight unseen or over the internet, and above all else, don't hand over a single penny to anyone until you're sure you're getting exactly what you think you're getting.
Don't buy the first van you look at. Try to view as many as you can so you get a feel for what you're looking at. If something doesn't strike you as being quite right or you think a particular vehicle needs more work than you have the budget for, then simply walk away. There are more than enough T5s to go around so you can afford to be choosy.
Before you even set out to view a prospective purchase, do your homework. Examine the wording and photos in any adverts carefully. Pay attention to the price and if something looks too good to be true it usually is. A bona fide seller will be happy to answer any questions you have and to arrange a viewing. Avoid anyone who seems evasive or says they'll hold a vehicle for you in return for a deposit, no matter how small.
You can get a basic HPI check for under £10, which is money well-spent if a vehicle turns out to have a hidden history, such as being written off or there's outstanding finance on it.
You can also check the MOT status, online and for free, and this will tell you about any advisories/work that needs to be carried out in the future.
Is the VW T5 reliable?
In a word, yes. In three words, it can be. If you buy wisely.
The most reliable T5 engines
Spend a bit of time on any of the dedicated forums and the common wisdom is to avoid the 2.5-litre engines and buy the 1.9-litre diesel variant instead. The consensus is there's more to go wrong with the 2.5, they're harder to work on and therefore more expensive to fix.
The 1.9 came with 85 or 105bhp and can be remapped to create a pokier, livelier performer. You can also chip a 2.5 but they came with 130bhp or 174bhp and with the option of all-wheel drive – VW's 4Motion set-up. The rarer and even less desirable option is the 2.0-litre 114bhp petrol option.
Whichever one you go for, T5s are capable of racking up serious mileage. Anything under 100,000 miles is considered low mileage and 100,000 to 200,000 is now the norm.
You'll see a lot of vans with way more miles under their belt, even as high as 500,000 miles on the clock, which actually speaks volumes about the T5. Service history and how well a particular vehicle has been looked after will dictate how well it behaves in the long run. Regular oil changes at the prescribed intervals are crucial and it has to be the correct, VW 504 / 507 approved TDI stuff.
Check the paperwork and ask / consider when it had its last major service. Higher mileage and a big service coming up can be useful bargaining tools. Cambelts on the 1.9 need to be changed every 60,000 miles or immediately if you have no record when it was last replaced.
The 2.5 engine doesn't have a cambelt as it's totally gear driven. It doesn't tend to go wrong, especially if the oil is regularly changed, but when it does go wrong it really goes wrong and many specialists hate working on them.
VW T5 common faults
It depends on the model you're considering so you need to ask the right questions and know what to look and listen for when viewing one. The 1.9 has a reputation for being pretty-much bullet proof – when looked after – and VW made a lot of them so spares and replacement engines are more plentiful than the 2.5 versions.
The 2.5 is actually pretty robust if you look after it but keep an eye out for a misfiring number two cylinder as they can be susceptible to premature camshaft wear.
You also need to keep an eye on the oil level. If it increases this could be due to the injectors moving around in the head. They're only bolted down on one side so can lift out of their seats when the engine is under load and when the level gets too high it works its way into the turbo and causes the engine to run on, which you really don't want.
If the engine management light comes on it can be a sign of a sticking/dirty EGR valve. It's such a common fault that VW would fix when the T5 was still under warranty but you can clean up or replace the valve yourself.
Faulty MAF sensors can also make your engine management light come on.
T5 dual mass flywheel problems
You'll have problems with the dual mass flywheel at some point. Fact. If there's a rattle when the engine is at idle or the vehicle stutters when pulling away from standstill you know it's going to need attention soon. Raise the pedal slowly and feel for a judder to confirm that a replacement is on the cards. Whilst the parts won't break the bank, it's an engine out job so is time consuming and therefore expensive if you have to pay someone else to do it (bank on around £1,000). See T5 clutch parts.
T5 driveshaft problems
These tend to make themselves known on higher mileage examples. The long driveshaft on the driver's side has a stub axle that wears out, especially on the torquier 2.5. They fail when water gets in on the off-side where the shaft exits the gearbox. The shaft is just a push fit with no rubber seal and VW dropped the ball when they came up with the design for it. You'll know something is wrong when you hear a clonk when pulling away. The good news is replacement T5 driveshafts aren't wildly expensive and a DIY fit if you don't mind getting your hands dirty. It's worth asking anyone selling a van if this has been done.
T5 water pump problems
Possibly more of an issue on the 2.5 than the 1.9 as the smaller engine should have its water pump changed when the cambelt is replaced. The seals start to leak and coolant creeps inside the engine. It can look like the head gasket has failed so check your coolant level and keep an eye on the coolant warning light. If it flickers on, don't ignore it. When a 2.5 has its major / 100,000-mile service you should also change the freewheel and elastic drive coupling. For replacement water pumps look here.
T5 suspension problems
Shocks and springs are usually okay, but the requirement for replacement comes up surprisingly often when you carry out MOT checks on a potential purchase. Stock replacements are an easy and cheap fix. Top mounts can fail but again, no major drama. Anti-roll bar drop links tend to wear out faster on lowered vans and there's no shortage of kits to improve the stance of your T5.
Check any lowering work has been done correctly and even simple things, like wheel alignment have been given some thought. Find all you need to fix and modify your T5's suspension.
T5 electrical problems
The newer the car, the more sensors there are, and the older it is, the more likely they are to act up. You can blissfully drive along in an air-cooled VW and get by with just a generator and oil warning light, but in something like a T5, a sensor can detect a brief flutter, or start to fail and your dash can light up like a Christmas tree. Don't ignore the warning lights, investigate and see if it's an issue with a mechanical component, or the sensor itself.
Common ones are EGR valve, engine sensors and coil packs.
Door open alarms are usually a loose or failing sensor. Likewise, an ABS warning light can simply be a failing rear wheel speed sensor.
The central locking and alarms can play up, but issues here can often be traced to the electrical connectors and wiring under the driver's seat. Check the condition of the wires themselves and change/clean the connectors if necessary.
Bodywork problems
The oldest T5s are now approaching 20 years old, which makes them an old vehicle by any standards. That's two decades of use, abuse and wear and tear to check for. The good news is T5s have a galvanised steel body that came with a 12-year anti-corrosion warranty from VW and a three-year warranty on paint. The bad news is that's the main bodyshell and the closing panels can still have issues. Look for rust bubbling on the wheel arches, tailgate and bonnet. T5s are also large vehicles, so you're likely to find plenty of dents, scrapes and scratches down the sides.
Paintwork can also fade and the lacquer peel off, so try to view any vehicle in the daylight and when its dry. Talking of dry, the side windows can also leak, so check for water ingress.
Dirt and muck can also work its way inside the wheel arch liners and this eventually leads to rot. You can clean up with a wire wheel and repaint if it hasn't been allowed to take hold. You can buy replacement T5 body panels here.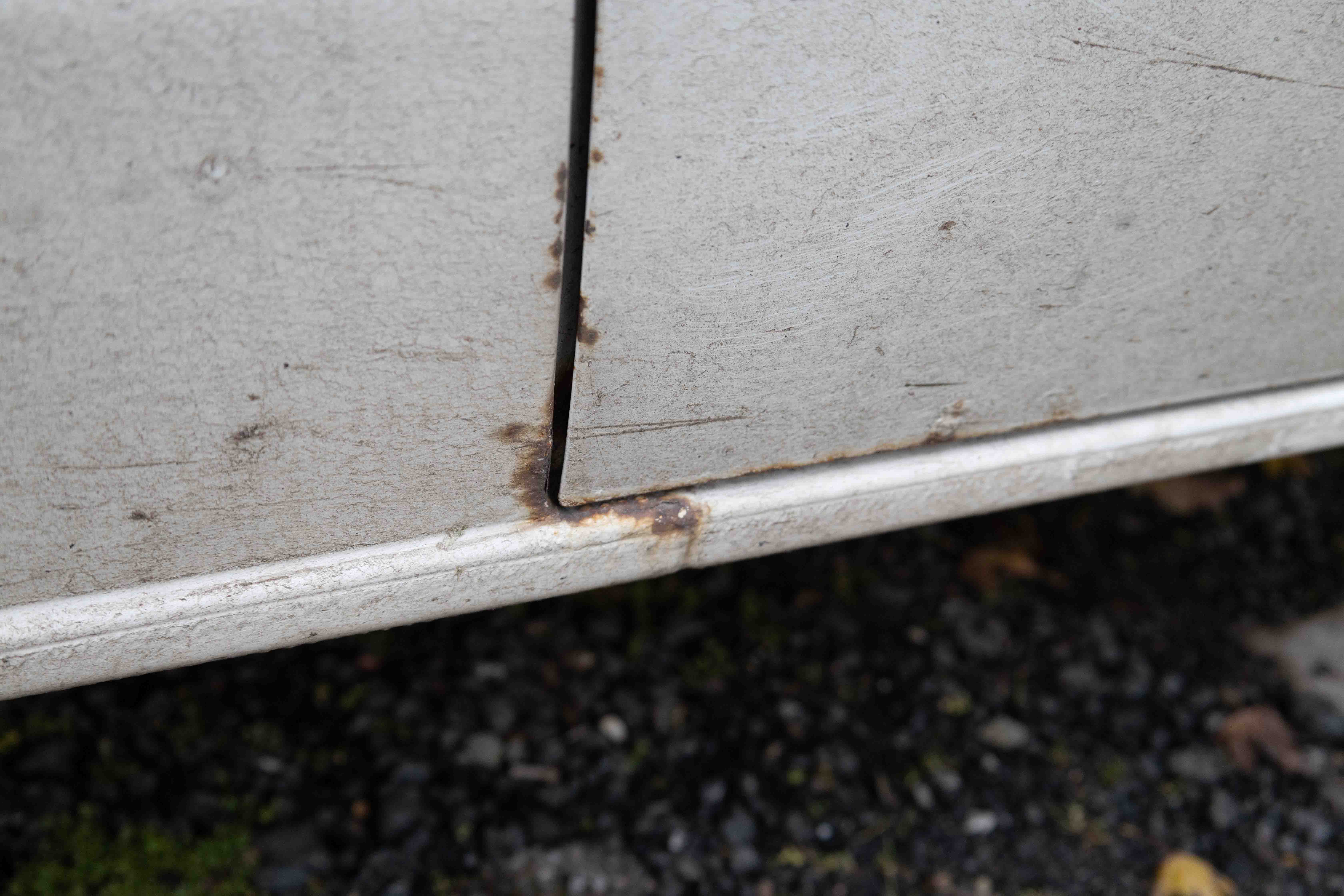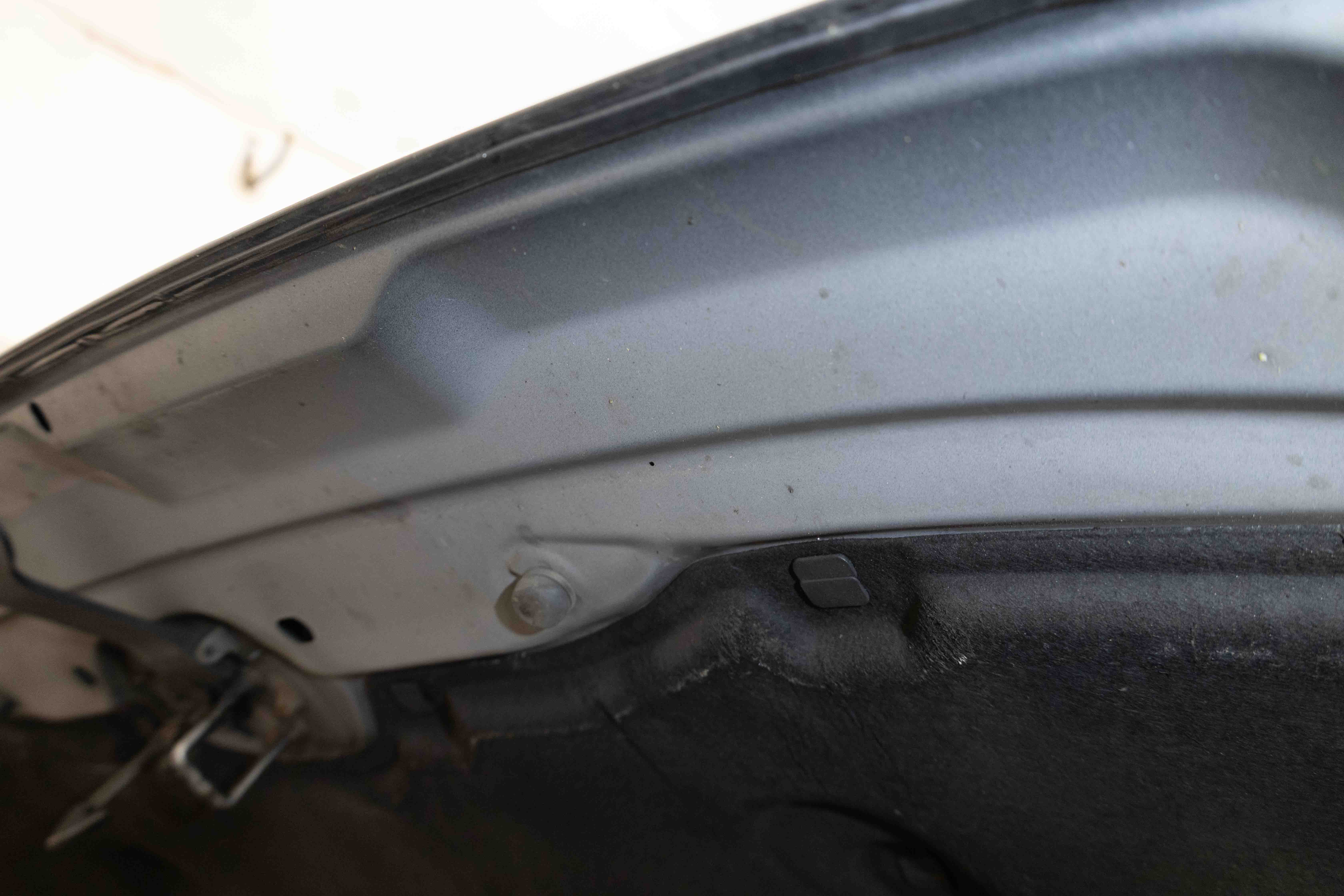 VW T5 safety rating
In 2008 the T5 was awarded a 4-star crash safety rating by the European New Car Assessment Programme (ENCAP). Things like ABS, front drivers and passenger side airbags and crumple zones made the T5 the safest Transporter to date to entrust your family to. Caravelles have ISOFIX points in the seats so they're great for transporting your family and have plenty of room for pushchairs and paraphernalia.
Does mileage matter when buying a VW T5?
This is a tricky one. We've seen T5s with starship mileage on the clock that are still going strong and low mileage examples that are on their last knockings. It all depends on how well a particular vehicle has been looked after. There's an argument that lots of motorway miles are actually better than loads of short journeys around town. The reason being the engine just cruises in fifth or sixth gear on long, straight, relatively flat surfaces. A van that's been ragged up and down country lanes in the wrong gear and for short trips in towns is going to have much more wear on the engine, clutch, suspension, brake and gearbox components. You might be better off buying on condition and service history rather than what it says on the clock.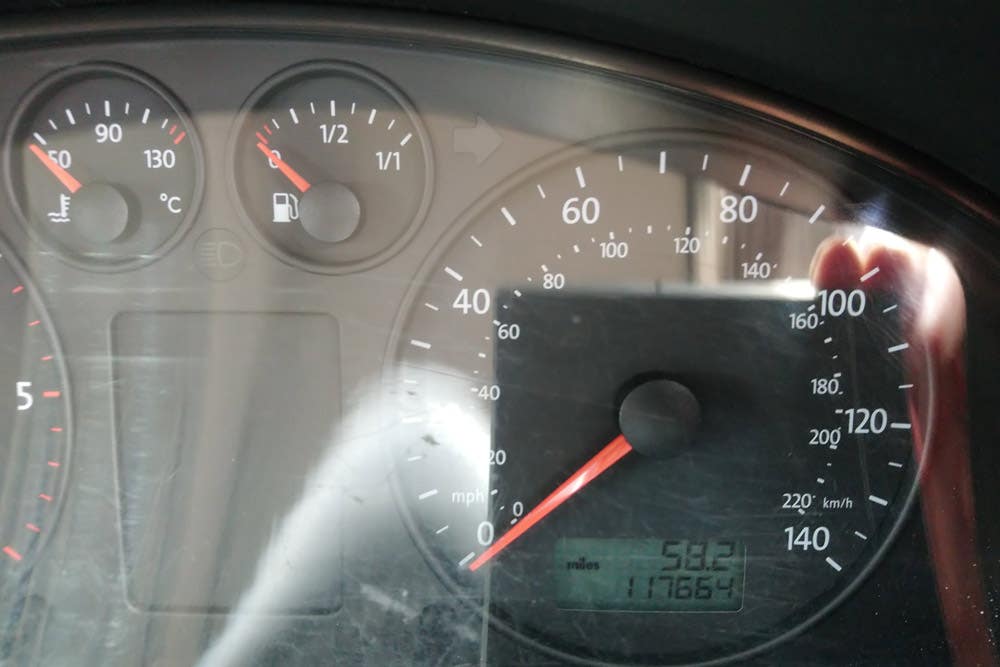 How much does a VW T5 cost to buy?
Like any second-hand car that depends on a variety of factors. Year of manufacture, condition, mileage, engine size and specification. The second-hand car market has gone crazy of late and the T5 appeals beyond the realms of the VW enthusiast market. It's beloved by workmen and families alike as it's a practical, reliable and long-lived van. All of which have kept prices buoyant. Decide what model you want, do your research, check out as many as possible before committing to a particular vehicle and you'll have a wider understanding of the market and what a particular vehicle is worth.
Higher spec vehicles will cost more than a plain Jane panel van, especially as they already have things like side windows and insulation from the factory. However, if you're looking to get in on the action and build your dream camper over a period of time, you can pick up a high-mileage work van cheaply enough and buy everything you need to convert it yourself. Things like window kits and interior parts are readily available from JK.
Make the most of your VW T5 viewing
Take our handy VW T5 viewing checklist with you to your viewing and make sure you're covering the critical checks.