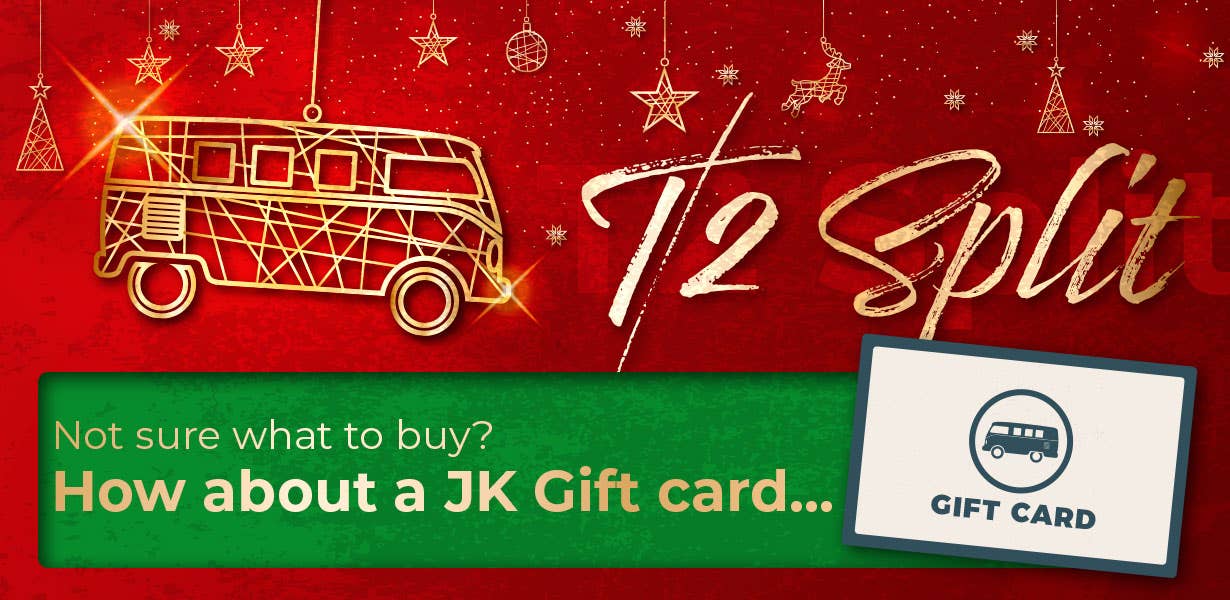 If you're stuck for ideas on what to get your VW obsessed loved one or you don't want to end up with another pair of socks, how about a Just Kampers gift card?
Discover our range of T2 Split Screen specific Christmas Bundle Gift Kits. Are you looking for a special gift for someone or need ideas for what someone can get for you? We've picked our top gift ideas to give you a helping hand! Explore our range of gift ideas at Just Kampers. This high quality product features a 304 stainless steel ... Good quality reproduction product. Beautiful aluminium an...
Replace your rusty old exhaust with a system that also im...