In May 1993, Mark Reynolds discovered a cave full of New Old Stock (NOS) parts and accessories from a VW Dealership which had closed down.
He stumbled across the treasure trove while on holiday in Malta, and really kickstarted the evolution from Just Kampers being a full-time workshop to becoming a massive parts supplier.
We caught up with Mark to ask him some questions about his incredibly unlikely discovery, and how it changed things for him and for Just Kampers.
Let's start with who you are, and how you set up Just Kampers
In a very naïve way we set up JK to be a stop gap to earn some money, to help fund a trip to drive overland in a 1972 VW T2 to Cape Town in South Africa.
I'd been working for Lex at Henley Beetles, he did Beetles and I did not want to compete against him, so we did 'Just Kampers', hence the name.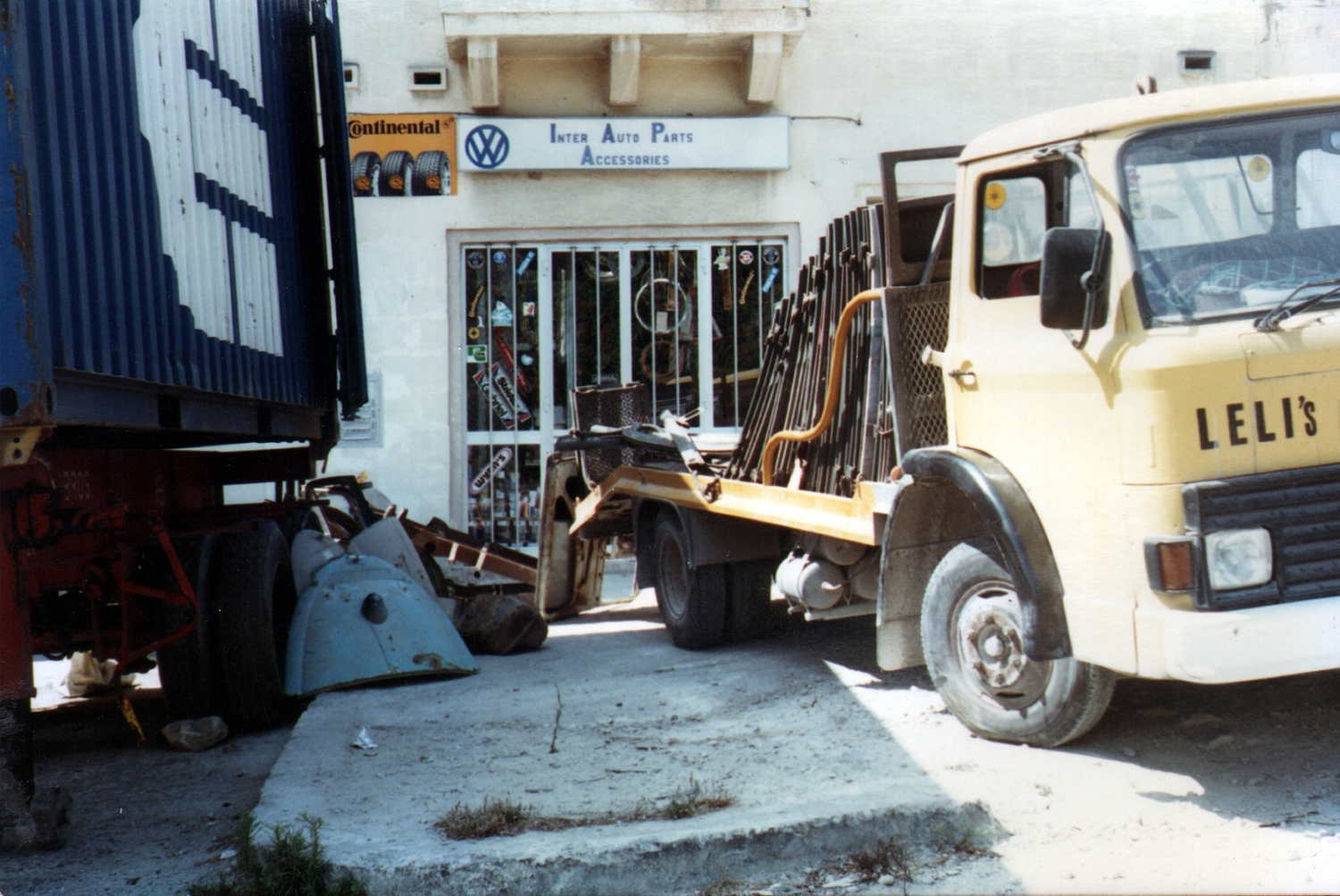 There was a huge amount of New Old Stock left at the closed-down dealership when Mark found it in Malta.
How did you manage to find the closed-down dealership?
I have no ability to sit still, especially not in the sun. So, on our first 'proper' holiday with my wife Kerry, who loves the sun, boredom set in fast. I got a 'Yellow Pages' (remember them?) and started looking up the VW garages and visiting them. The first few said they only had a few used parts, and then I was directed to Leli's, a small crash repair garage, who had bought the contents of a closed VW dealer.
What was actually in there once you got inside?
First impressions were a bit underwhelming. It was mostly nearly-new rental cars being patched up after enthusiastic tourists bumped them. But once I'd warmed up the two brothers who owned it, I was shown into a 'cave'. The garage was built against a sandstone hill and they had somehow gone back into the hill to make more space. It was a real mix of parts, the newest parts being from the 1970s.
The dealership wasn't in a particularly obvious location, but Mark has always been excellent at sniffing out anything VW-related!
Did you leave anything behind in the dealership, or did you buy everything they had?
We took a 20ft container of parts out, but left quite a lot behind. It's funny looking back, but in 1993 nobody really cared about 25 and 30hp engine parts, so most of it was left there. I was contacted by the son of one of the brothers to say they still had some parts. Someone needs to pick up the baton and pay them a visit, it's not going to be a container full, but I be you could pay for a holiday and fill a few suitcase of interesting parts!
Had you ever tried importing anything into the UK before?
We'd been bringing parts in from Germany and Holland already. We were steadily clearing the parts out of a scrapyard in Made, in the Netherlands, where they broke and traded NATO military vehicles. They had a constant supply of commercial VWs and sometimes crates of NOS engines etc.
We were also buying at swapmeets in Germany, where it was common to find a lot of NOS parts.
Did the import go smoothly, or was it a bit of a challenge?
It was a bit 'flying by the seat of your pants' stuff as we did not really have the cash flow for it and needed it to arrive as soon as possible so we could sell some and get the cash flowing again. But that's what made things exciting!
This container is full of all the NOS parts from the cave in Malta, and would be the first of countless containers heading to Just Kampers over the years.
Was this the start of Just Kampers stocking parts for sale?
Looking back at early pictures of JK, we always had some stock to sell and keep the workshop running, but this was the start of the divergence from being on the tools, to being on the phone selling parts.
Did finding the cave full of NOS stock mean you were always on the lookout for more NOS treasures while you were on trips abroad?
100%. I had a 1950's VW Dealer map that in period would have been given to VW owners, so if they broke down they knew where a dealer was to fix it. So when we were out and about, or on holiday, I'd make a deviation to just 'pop in' and see what they had still on the shelf.
In Cyprus we found some good parts and also in Wales and Cornwall. But in the late 1990's, VW offered dealers that they could clear obsolete stock for modern parts, if they hit their sales targets and a lot of it ended up in Germany to be recycled, and that's another story.
Back in 1993 Just Kampers was based at 10 Farnborough Road, in Farnborough, Hampshire, and were still predominantly a specialist workshop.
What's the one obscure VW part you'd love to stumble across at a swapmeet (or in a cave!)
The Grundman Family in Germany recently found at a swapmeet a cutaway engine that on one side is PreA 356 and on the other side 30hp VW. Now that is cool!
Anything else you want to add about the trip or the discovery?
In life, I've found you only regret the opportunities you did not take. So be brave!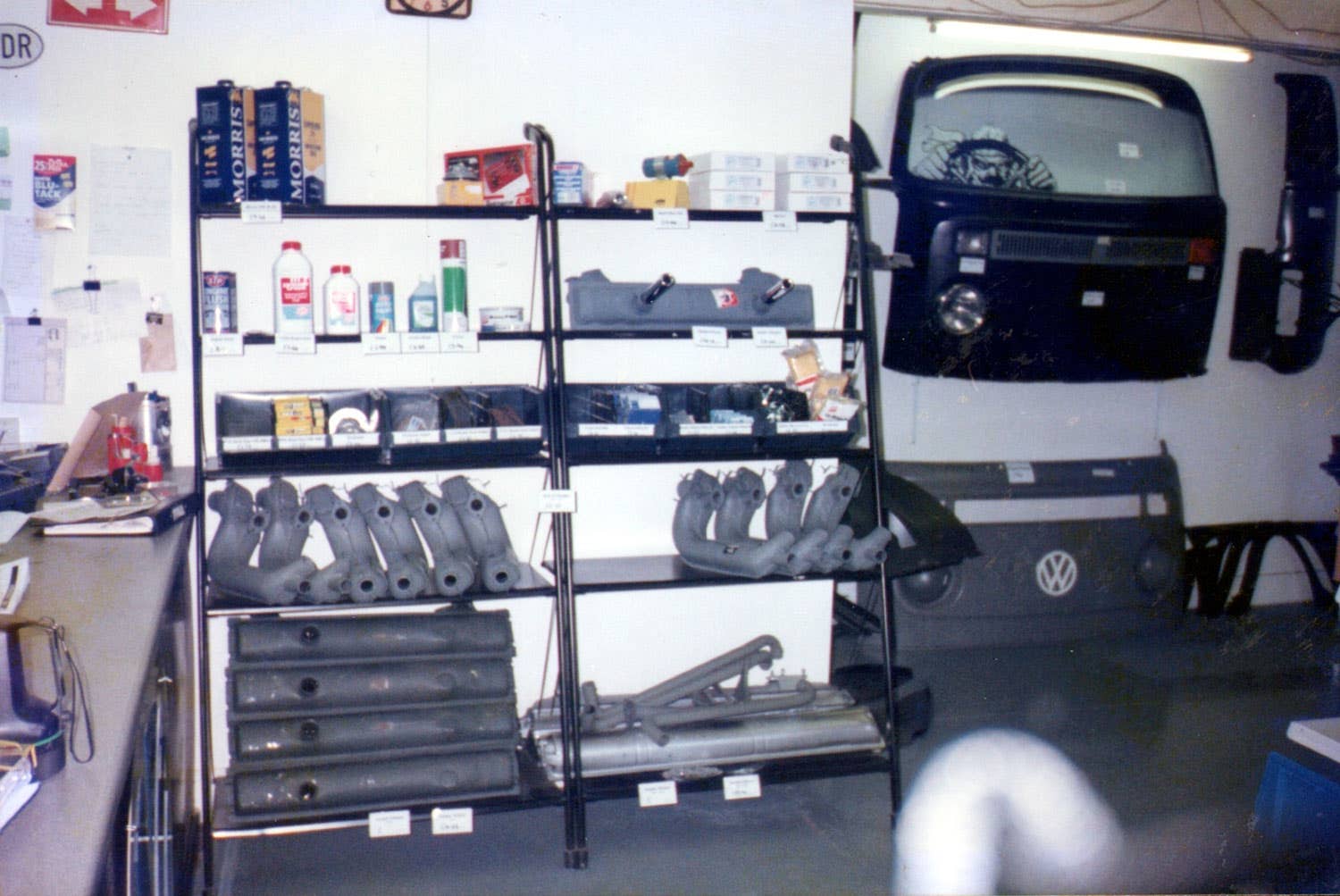 Another photo of our shop, taken in 1993. We've moved a few times since then, and Farnborough VW is currently based there!
Looking for a huge range of classic VW parts? You're in the right place!
It might not be NOS treasures imported from a Maltese cave, but the warehouse at JK HQ in Odiham, Hampshire is full to the rafters with parts and accessories for classic Volkswagens, with quick dispatch and free delivery on orders over £75.
With a history stretching back to 1989, a dedicated phone line, and over 30,000 Trustpilot reviews, the Just Kampers team are here to help with whatever you need.