Nothing wraps up a relaxing holiday with your classic campervan quite like an unexpected breakdown when you go to leave! Luckily, nothing keeps a T25 down for long, especally not with the Just Kampers team on the case.
Gemma from the JK Team recently got her 1984 T25 Devon Moonraker back on the road after being sat for a few years. There were a few little issues to sort out after the first couple of outings, but she was able to get these sorted out without too much drama.
The gears had been pretty stiff on the first few shakedown runs, so Gemma gave the gear shift bushes an overhaul. The kit she used (which you can see here) gave Gemma all the parts she needed to update the gearshift from the gear box through to the selector box. It's a messy job, but well worth doing!
While going through the bushes she also found the boot frame had been badly repaired so replaced it with a nice new one.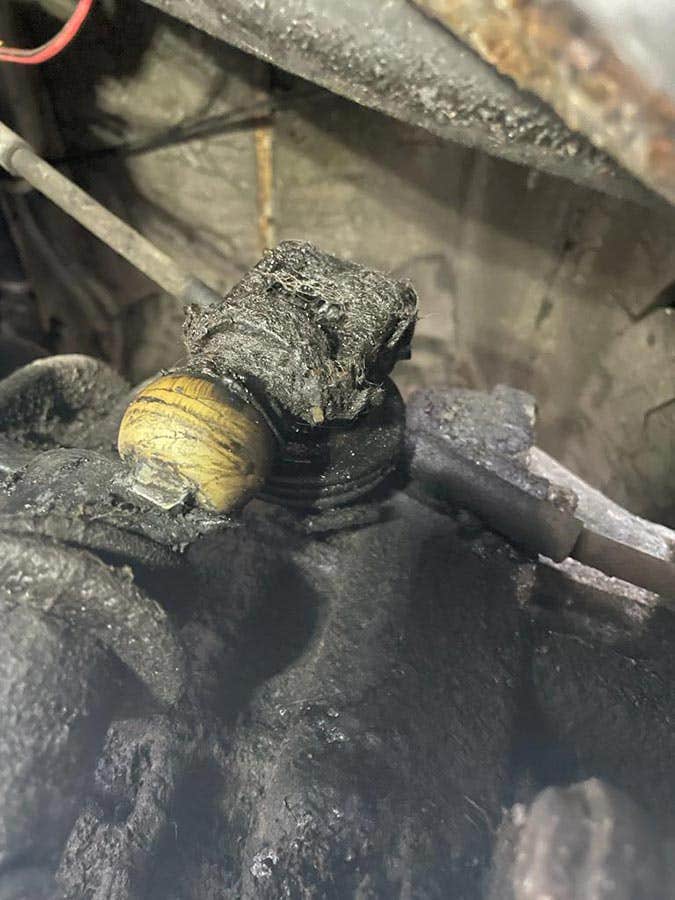 Gemma also checked the expiry date on her camper's cooker and fridge before she set off. When she did, she found out the hose had never been replaced, and had been the same since the mid '80s!
A fresh, non-cracked new gas hose was fitted and re-checked, and the Moonraker was good to go!
Both of these issues were pretty serious - especially the dodgy gas hose - but nothing which couldn't be fixed fairly easily.
When she finally set off, Gemma's drive to the New Forest was thankfully fairly uneventful... until they went to leave again. A combination of being off the road for a few years and the extreme heat had made it clear that the coolant hoses also needed an upgrade, and needed doing pretty urgently.
Luckily Gemma has owned had VW's in the family for quite a while now, and had the coolant hoses and the jubilee clips on hand. She also had top up coolant in the toolkit, so it was a pretty quick fix here's always some top up coolant in the toolkit.
A quick fix later and the open road beckoned!
Here are the products that Gemma used to fix up her VW T25 Devon Moonraker and enjoy her time in the New Forest: