Here's a light-hearted, behind-the-scenes update for you from earlier this week, when I helped our resident mechanic, Mark B, to shoot part of an upcoming How-To video, and how my kids stole the show!
It's half-term at the moment, which means my two little ones are in dire need of something to do - I'm sure many of you can relate. This means that when my son (who's three) heard I'd be helping out in the workshop with a video on Jack the Beetle, he insisted on helping. Running low on excuses to keep him out of the workshop, and wanting to encourage his desire to become a mechanic when he grows up (or an astronaut, or a tree surgeon, or a cat...), we thought we'd let him lend us a hand.
This of course meant that my wife also came along, which then meant that my daughter (who's one) came along too. It made filming the How-To video... interesting.
Still, we all had a great time, and the adults outnumbered the kids, so we could make sure they stayed safe!
While I'm certainly not in the habit of sharing images of my kids on the internet, they did such a good job helping shoot the video that we decided to use the footage with them introducing Jack the Beetle, so they'll be making their debut on our YouTube channel soon anyway.
Just Kampers has always been a family business, and you might as well start getting the kids into VWs from a young age, right?
To get the How-To video shot, we needed to get Jack the Beetle up on axle stands and give the underside a good cleaning to spray off all the gunk and salt residue and anything else which had collected under there. This meant using a trolley jack, a device which makes a loud noise when you move it, has a huge handle, and does something novel to a vehicle - it's basically irresistible to kids!
My son did a great job of pushing the jack under Jack, and was very helpful in pumping the Beetle up. He even brought over the axle stands and took a really keen interest in what Mark B. was getting up to.
Currently, his talents lie more in breaking things than fixing them - just like his dad! - but maybe a few more mornings helping Mark and he'll have the makings of a proper mechanic!
Always keen to copy him, my daughter also have the trolley jack a good checking over, but lacks the upper body strength to cause any real mayhem with it!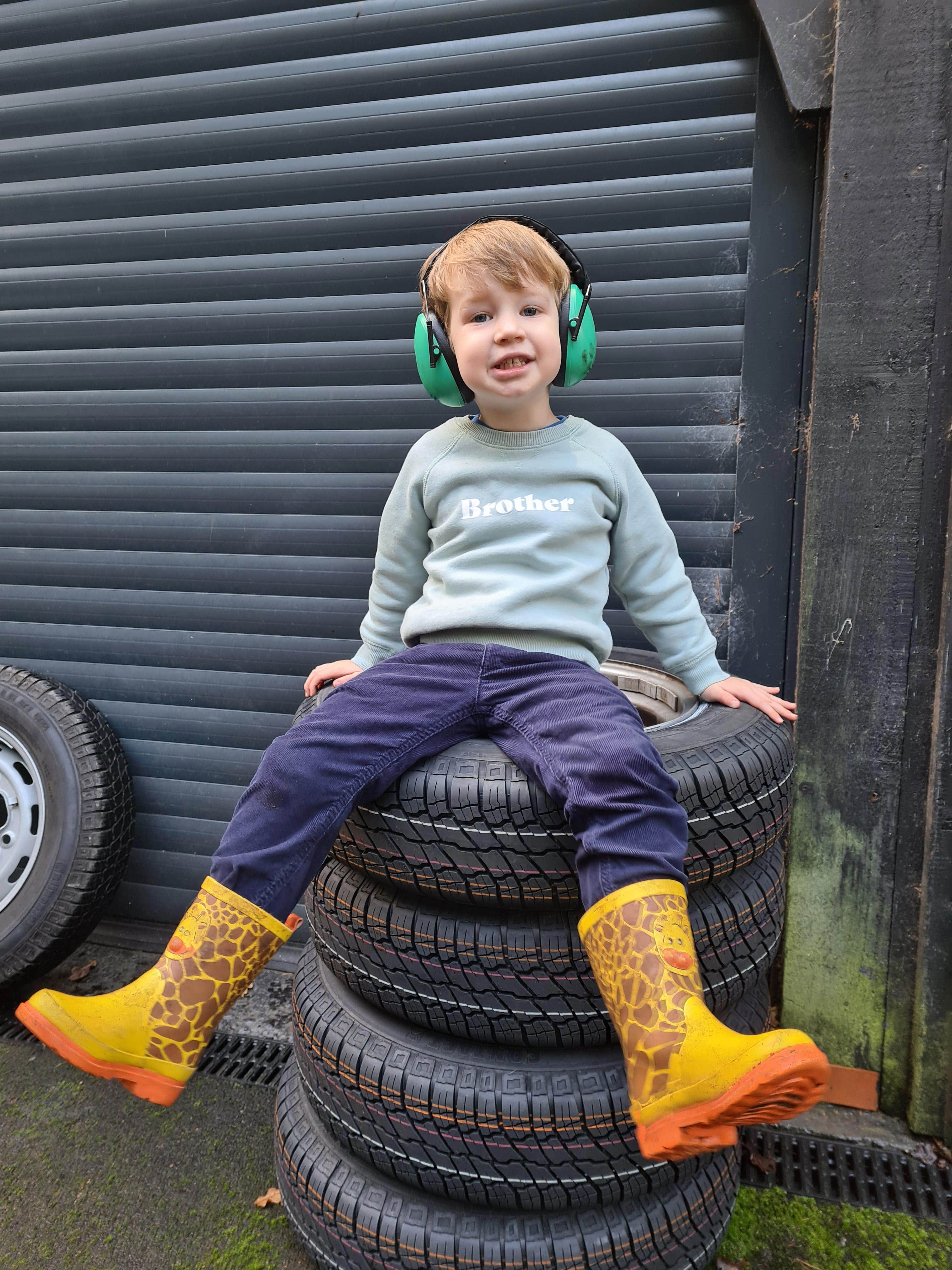 When it came to shooting the intro and other bits for the video, the boy took the role of saying 'action' and giving Mark B. a thumbs up very seriously, and mimicked by joking 'quiet on set!' comment with such an earnest little voice that the rest of us couldn't stop laughing. He and his sister then graduated to slapping their hands together, held out at arm's length like a movie clapper-board, when it was time for Mark to start presenting.
This lead to quite a few outtakes and false starts, as Mark tried to stop laughing, but it was probably a lot more fun for him than his usual way of filming which is often on his own!
I'm really lucky to have a job where I get to do such varied things, and one where my kids can turn up to cause chaos for a bit and everyone just thinks it's great.
I'd spent a lot of the previous day working on our updated list of 100 Things to do for Under £100, so it was great to be able to do something a bit different and show the family the kinds of things I get up to during while I'm away from them during the day.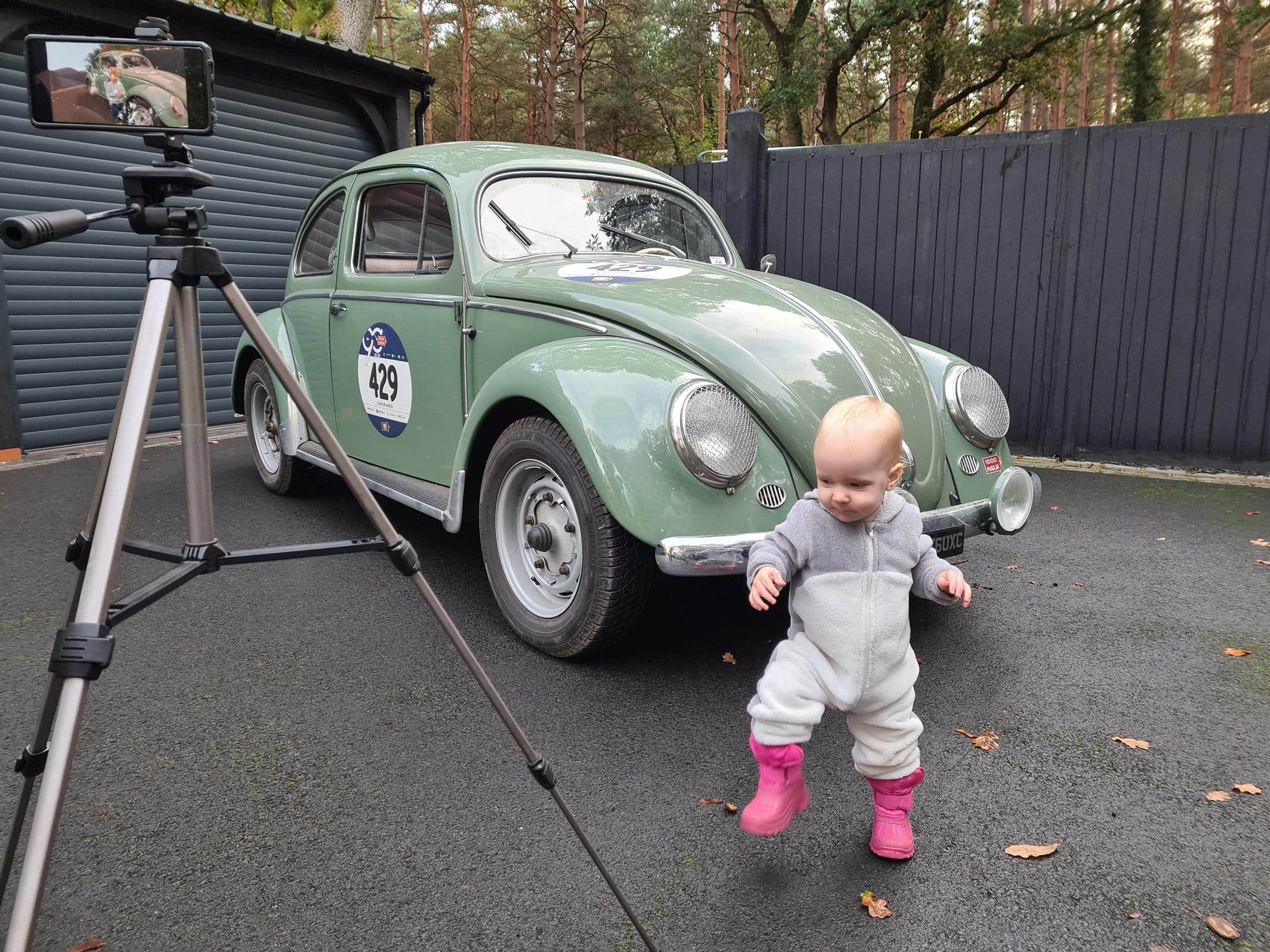 What have you been up to over half-term?
If you've had any cool adventures - or entertaining mishaps - during the half-term break, then get in touch and let us know. It's always great to see what you've been up to, and we'd love to share it on our Facebook and Instagram pages and here on our blog.
Drop us an email to jkworld@justkampers.co.uk and show us what you've been up to!