This summer we're getting back into the swing of things, and welcoming the return of the JK Open Day! We cannot wait to share the beautiful Hampshire countryside with you again, this 2022 event will be an absolute corker!
Date: Saturday 11 June 2022
Time: 10:00 to 16:00
Camping Availability: Camping tickets are now sold out
Location: Just Kampers, Unit 1, Stapeley Manor, Long Lane, Odiham, Hampshire, RG29 1JE
Ticket Prices: Day visitors are invited to donate £5 on entry, 100% of which will go to the Phyliss Tuckwell Hospice charity.
Anyone who had tickets for the cancelled 2021 event will be able to use their tickets to enter the upcoming 2022 event!
If you're unsure about anything, or have any questions, then please email the JK Team at jkworld@justkampers.co.uk.
As the event is nearing, we thought we'd give a little refresher on the date, time, and what's going on!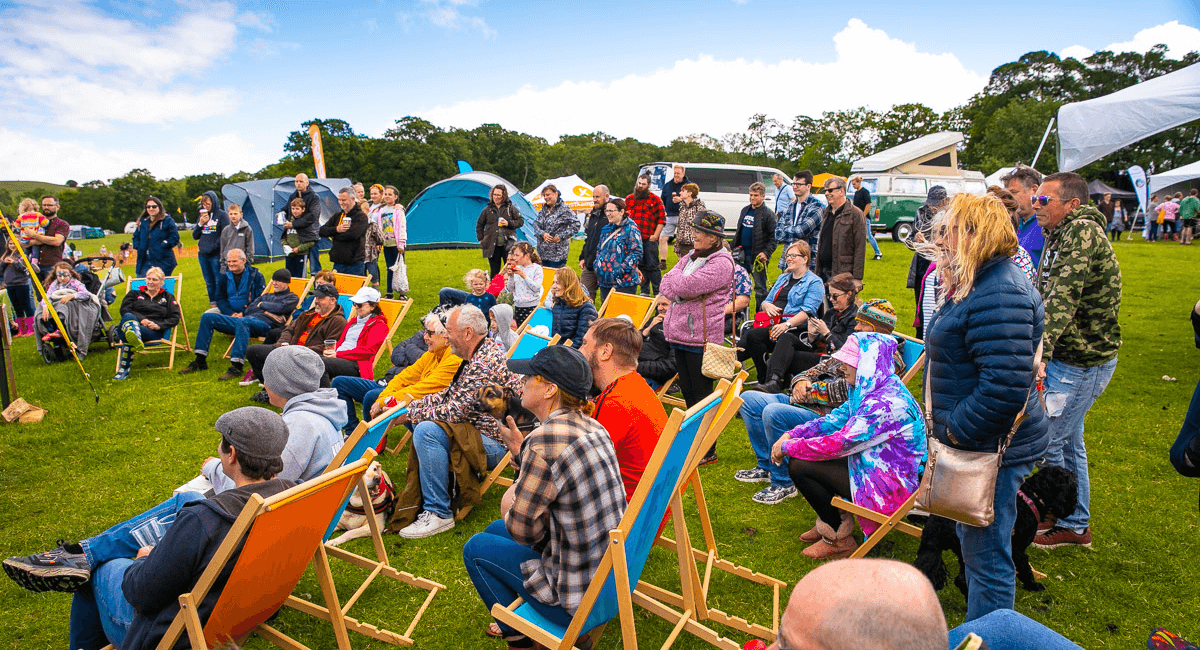 When is it going ahead?
Camping for the JK Open Day 2022 will be happening from 14:00 on Friday 10 June to 14:00 on Sunday 12 June.
You must have pre-booked camping tickets, and the last admission for camping is at 20:00 on Friday 10 June.
Camping tickets have sold out, but please note that if any do become available then we will update you via the JK Open Day 2022 Facebook page.
Day visitors are welcome from 10:00 on Saturday 11 June, and will be asked to give a donation on the gate for each person attending. As usual all fees from the sale of camping tickets and trade stands will be donated to our charity partner Phyllis Tuckwell Hospice Care.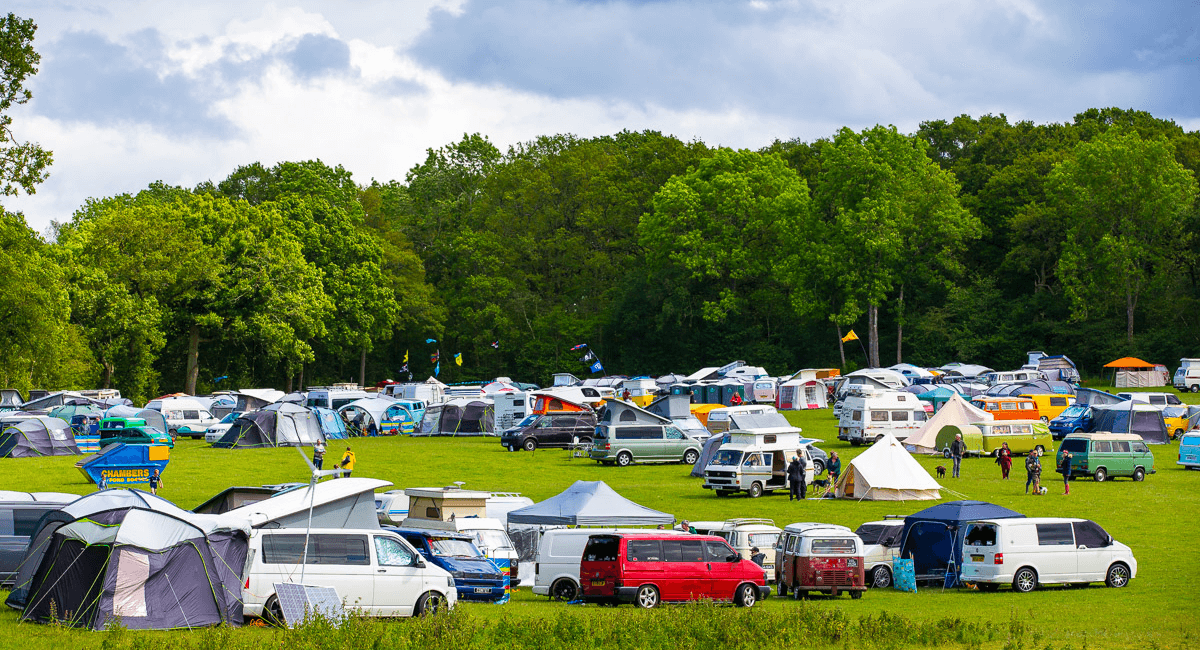 What's on?
The field just aside JK HQ will be jam packed with family, friends, and your beloved VWs!
We can't wait for the site to be taken over with all sorts of different campers, Volkswagens and to have an absolute blast catching up with you after two years of cancelled Open Days.
Available at the event will be a selection of food and drink from our favourite vendors. Here's a bit about them:
Bar 83 will be serving their much-loved selection of soft and alcoholic beverages at ice cold temperatures, for a refreshing treat! All drinks are served from their uniquely converted 1983 Rice Double Trailer horsebox. Stunning to look at, and they offer a variety of treats from wine, spirits, lager, ale, soft drinks, and even shots!
My Pie are serving up a storm from their mobile kitchen. The aptly named caterers have a variety of pies to choose from, including vegetarian and vegan friendly recipes! They have classics such as Beef and Ale, or Chicken and Mushroom. The veggie/vegan recipes are adventurous and delicious, they've even a pie featuring truffle oil!
There will also be live music playing during Saturday, from two wonderful acts: Blue Eyed Soul and Pippa & The Players! We're all really looking forward to their performances and both are generously giving their time for free in support of Phyllis Tuckwell Hospice.
There will also be a pop-up cinema showing a few 80's classic films which we all know and love!
What else should we know?
All are welcome! Even if you don't have a camping ticket, please know that everyone is welcome during the Saturday Daytime Event!
We just ask that you politely donate at the gate, for entry.
Dogs are welcome, but please keep them on a lead at all times!
As we said, we can't wait to see you all again and have a fantastic weekend in the sun! We always deeply appreciate your support It's only 6 weeks away, so get excited and get your groove on!
See you soon,
The JK Team