The JK Team were at the Air-Style VW Swapmeet this weekend, with Chet, Beau, and some of their friends heading over to Kent for the meet.
This is the first year that the Swapmeet has been organised by the team at Air-Style magazine, and it was a great event which heralded itself as the 'season opener' for the VW show season in the UK.
Held in Maidstone Market Hall in Kent, the Air-Style VW Swapmeet had a load of really cool cars parked up outside, and some excellent treasures laid out on the tables indoors.
In between catching up with mates and scoping out some bargains, Chet was able to grab some photos of a few of the VWs who'd come along to the event, too. See if you can spot yourself or your ride!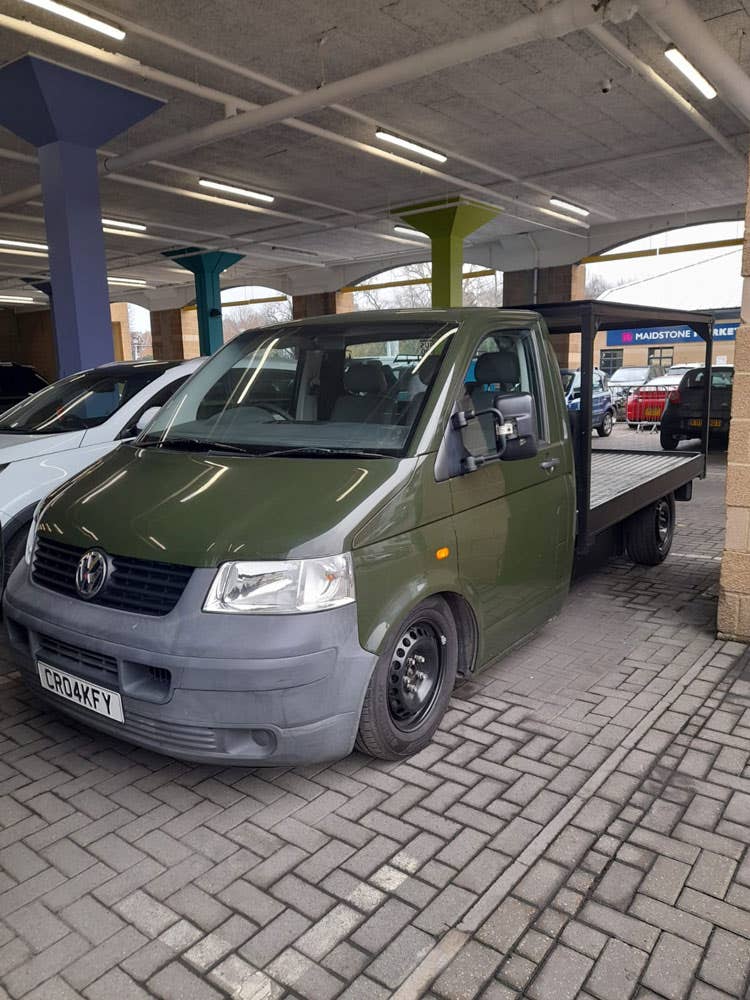 Treasures at the Air-Style VW Swapmeet
Inside the hall at the swapmeet, loads of tables were laid out with all kinds of trinkets and treasure, but what really caught Chet's eye was a really nice wood rim steering wheel, which was exactly the kind he'd wanted for his Oval.
Chet wasn't actually the one to spot the wheel, though. His son, Beau, found it at the swapmeet and it was perfect for his project Beetle. This made Chet raise an eyebrow, because Beau doesn't actually have a Beete project. He also doesn't have a driving license yet, which doesn't really stop you working on a project car, but it is pretty necessary if you want to actually drive the Beetle afterwards.
Beau works at JK HQ in our warehouse team, so it's no wonder he's eyeing up a Beetle. With his dad being the proud owner of a '56 Oval, and working at Just Kampers surrounded by Volkswagen enthusiasts, it was only a matter of time until he felt the longing for a VW of his own!
In the end neither of them actually ended up buying the wood rim wheel, partly because Chet didn't really need a new steering wheel, and partly because Beau doesn't currently have a Beetle to steer. Still, it was a really cool wheel, at a really good price, and someone's bound to have snapped it up.
There was a load of really great spares, accessories and other treasures at the swapmeet, which made it absolutely worth cruising over to the show.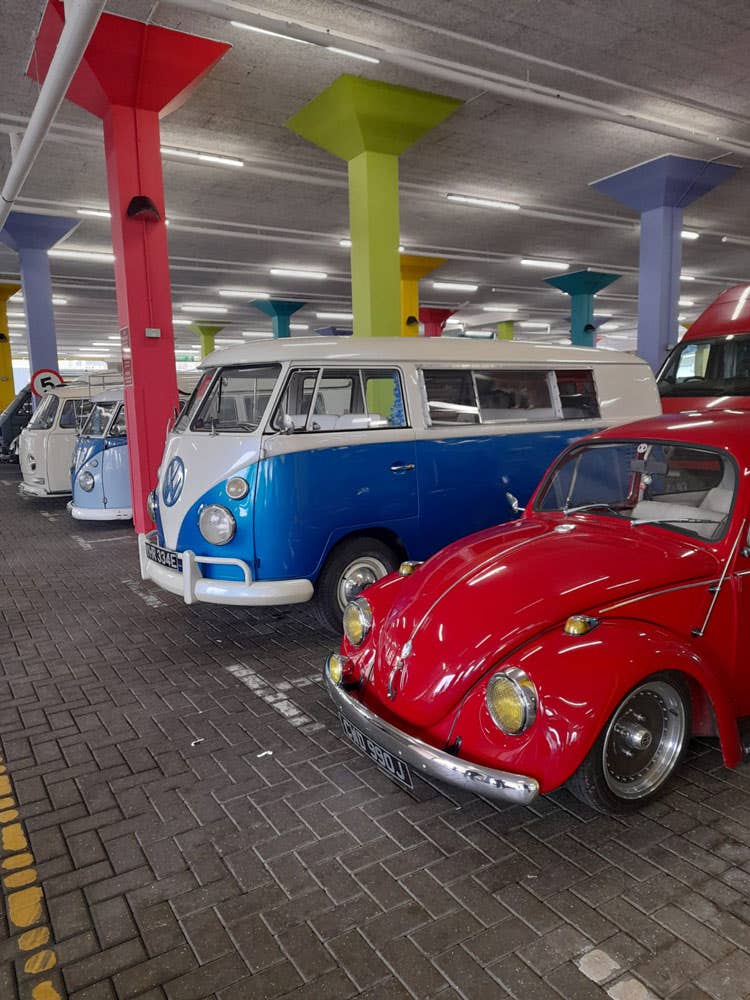 About Air-Style Magazine and their VW Swapmeet
Air-Style Magazine is a relatively new publication, but it's definitely making a splash. The first edition was released in Spring 2021, and has continued to be published quarterly since then.
It was set up by Jon Morton, Laura and Sam Jeffrey, and Spencer White, all of whom have loads of experience with the classic VW scene in the UK and around the world. Jon owns a super tidy Late Bay called 'Sweet Pea', and has been working in the publishing industry for well over 20 years - not nearly as long as he's been passionate about air-cooled VWs!
Laura and Sam Jeffrey are part of the team behind the VolksWeald Show, and actually met at a VW meet. They now run VWorks and VWorks Upholstery, restoring, renovating and restyling classic and modern VW Campervans, as well as organising VolksWeald with Spencer.
Afterving impulsively buying a Baja Beetle back in the 90s, Spencer hasn't looked back since, and is incredible passionate about Volkswagens. His passion and knowledge are clear to anyone who's seen the Under The Arches account on Instagram, which Spencer runs.
Together, they've made Air-Style Magazine into a successful and popular mag that covers a whole spectrum of styles and models, which we always read as soon as it arrives at JK HQ! It looks like they've also used their experience running shows to set their Air-Style VW Swapmeet off to a great start, too.
More VW Shows & Events in 2023
It's not quite February yet, and there's already been some excellent Volkswagen events in 2023. Next weekend will see Campermart take place in Telford, and the Midlands Aircooled Swapmeet in Redditch.
We've put together a calendar of VW Shows and Events in the UK for 2023, which you can view here. If you think there's a show we've missed from our list, then get in touch and let us know!
Click here to see JK's calendar of VW shows and events for 2023.
100 Things to do for Under £100
Last year we launched our first ever list of 100 Things to do for Under £100, to give you a long list of different things to go out and do without spending a fortune. It was super popular, so we've created a new list for 2023, with some of your suggestions included as well.
Each of the entries on the list will cost you less than £100 for a family of four, and many of them are totally free. There's a lot happening in the world right now, and money is tight for all of us, but we're hoping that some of these events and activities inspire you to pack up your VW, meet with some friends, and hit the road to enjoy some fun together.
With everything from the British and World Marble Championships in April, through to the Porthcawl Elvis Festival in September, there's definitely going to be something for you!
Click here to see our full list of 100 Things to do for Under £100.