We've got another JK Show Report for you, as Heidi from our Marketing Team headed off to Retro Rides at Goodwood for the weekend.
Heidi and her partner Josh are the team behind Vamp Original, which they manage outside of their day jobs, so you can expect to see even more great shots from the weekend on their Instagram page.
Here's what Heidi wrote on her way back from Retro Rides 2022:
So, this weekend, me and Josh had the pleasure of attending the Retro Rides Weekender at Goodwood Motor Circuit. We drove down on Friday afternoon, straight after work, and proceeded to set up camp!
We travelled down in his Red Austin Mini Pickup and needless to say, it was quite a squeeze to get everything in the truck bed! We set up Josh's pop-up tipi tent, cracked out the BBQ, and got the Coleman 360 light and speaker out, ready to set the atmosphere. We did get there a little late in the evening, so a hybrid speaker and light was a great choice.
Josh's Red Austin Mini Pickup, parked in the Red Room at Goodwood. Image Credit to Josh Richards.
In the morning we woke up bright and early to get to the show. Parked alongside us was our friend Liam, who was showing his black VW Mk1 Golf. He's spent the past 2-3 years working on it and this weekend was the Golf's official first show appearance, so that was quite exciting!
Liams Mk1 VW Golf is fitted with a 16v engine and twin Weber 40 carbs. Image Credit to Josh Richards.
The Saturday event was a great one. The atmosphere was buzzing and the best thing about Retro Rides is the sheer diversity between all cars. There was a significant volume of Porsche 944's throughout both days, which I wasn't expecting; they must be becoming more sought-after!

Retro Rides brings together a population of classic car lovers from all walks of life, some are new to the scene and others have been attending these shows for years.
Blue Audi F103. Image Credit to Josh Richards.
As part of the show, the racetrack was open for people to enjoy; this was the Goodwood Auto Solo. A variety of obstacles were arranged from cones and drivers attempted to tackle the challenge. On the Sunday we enjoyed watching one of our friends tackle the course in his Toyota Corona Mark 2 mx41.
Image credit to Liam Stephenson.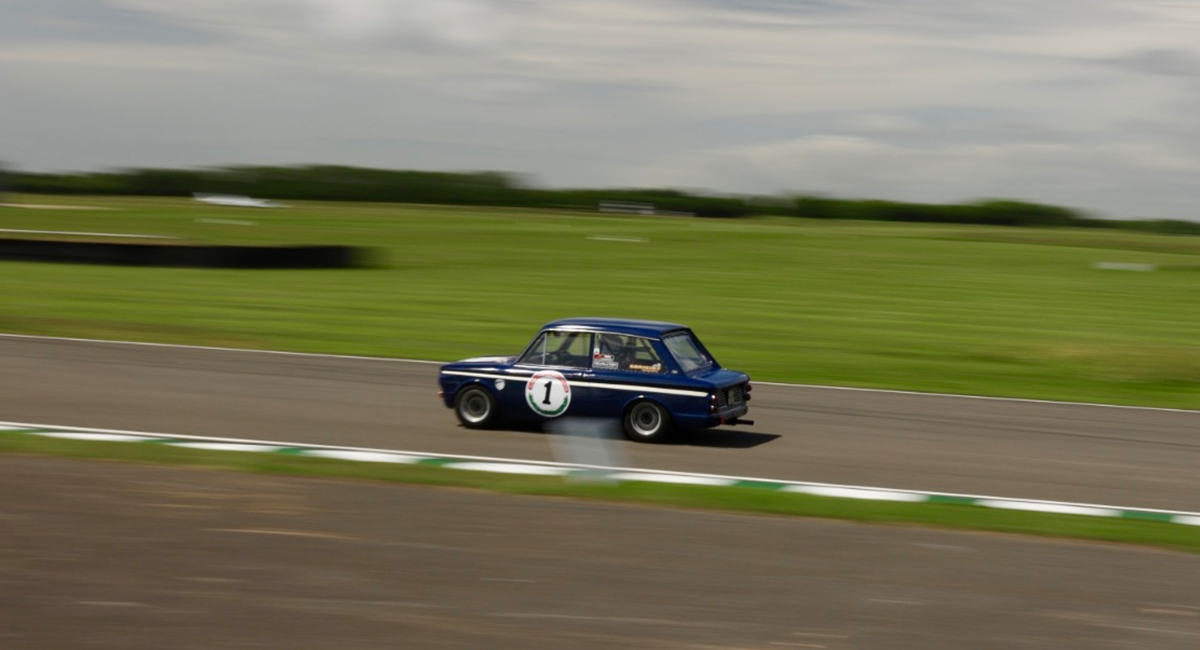 Image credit to Josh Richards.
Due to the astounding variety at the show, there wasn't a real surplus of VWs, but we did spot a few! One that really stole the limelight for us was an olive green Mk1 Caddy, showing on the Sunday. The caddy was modified with an ABF engine and was sporting a set of very smart Audi winter wheels.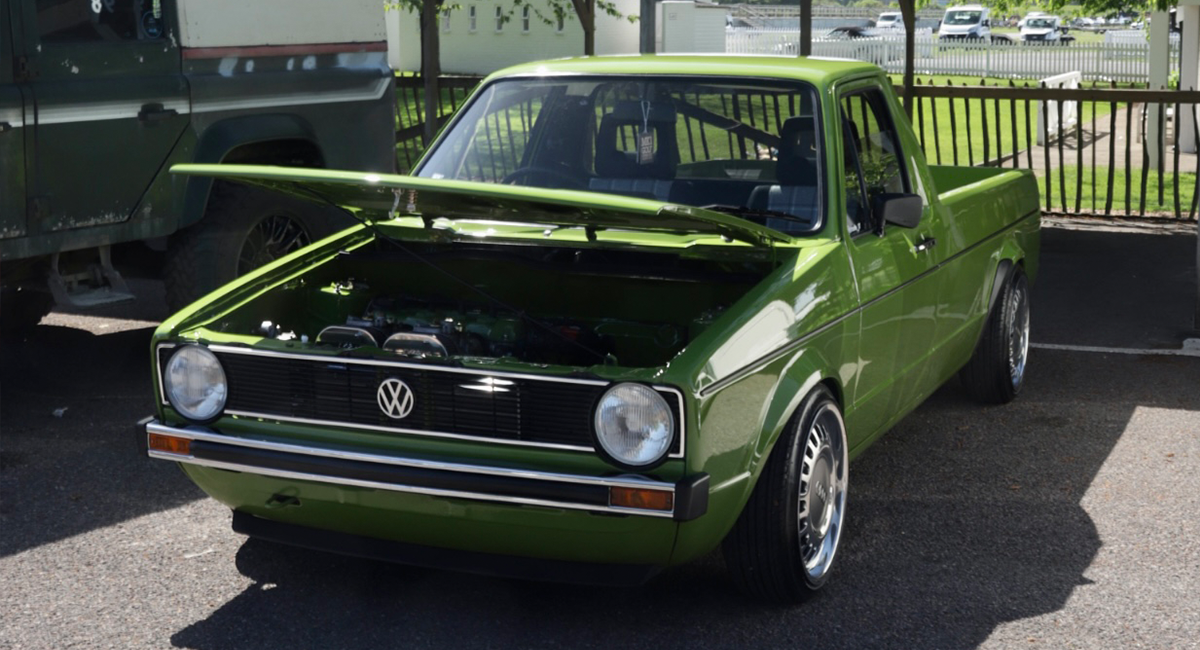 Olive green VW Caddy. Image Credit to Josh Richards.
As we walked around, we were lucky enough to spot a few pups, one of which was a charming long haired dachshund, posing his way around Goodwood from a retro trolley.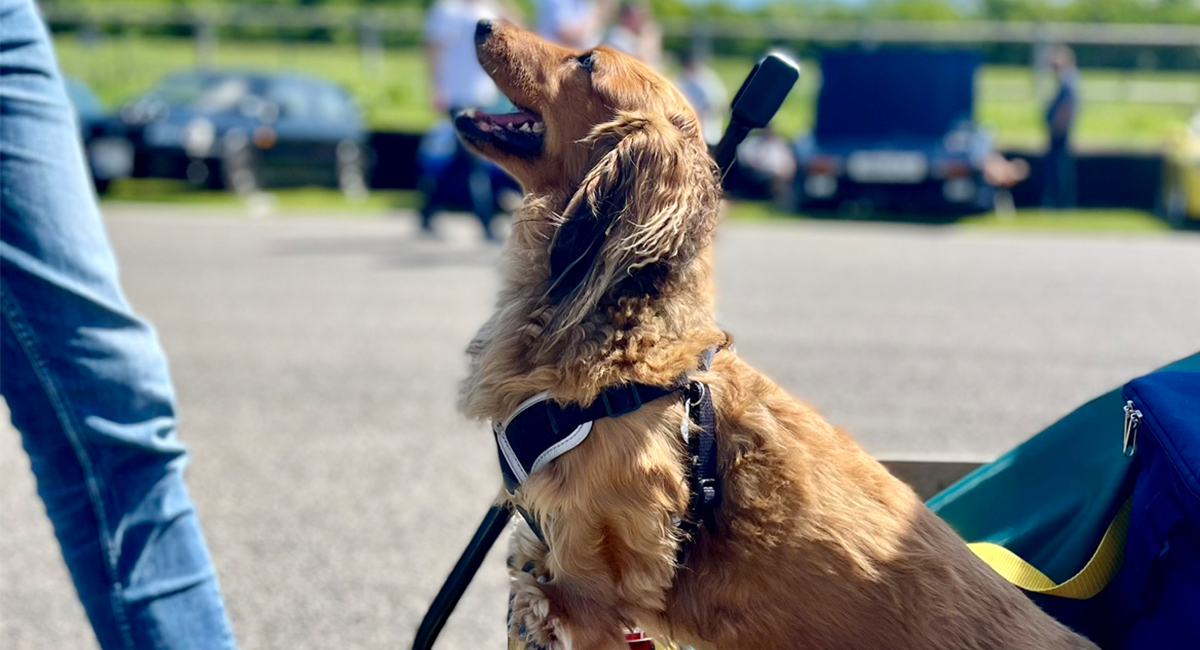 Image Credit to Heidi Padoin.
The Retro Rides Weekender was a great show, packed full of memories! I would definitely recommend the camping experience over an early morning commute to Goodwood. It's great to be a part of the classic car community, you make new friends, reconnect with old mates, and enjoy some beers and BBQ food - wins all round!
I have been to Retro Rides many times, but this year has been my best experience by far. Make the most of it and camp out with your friends!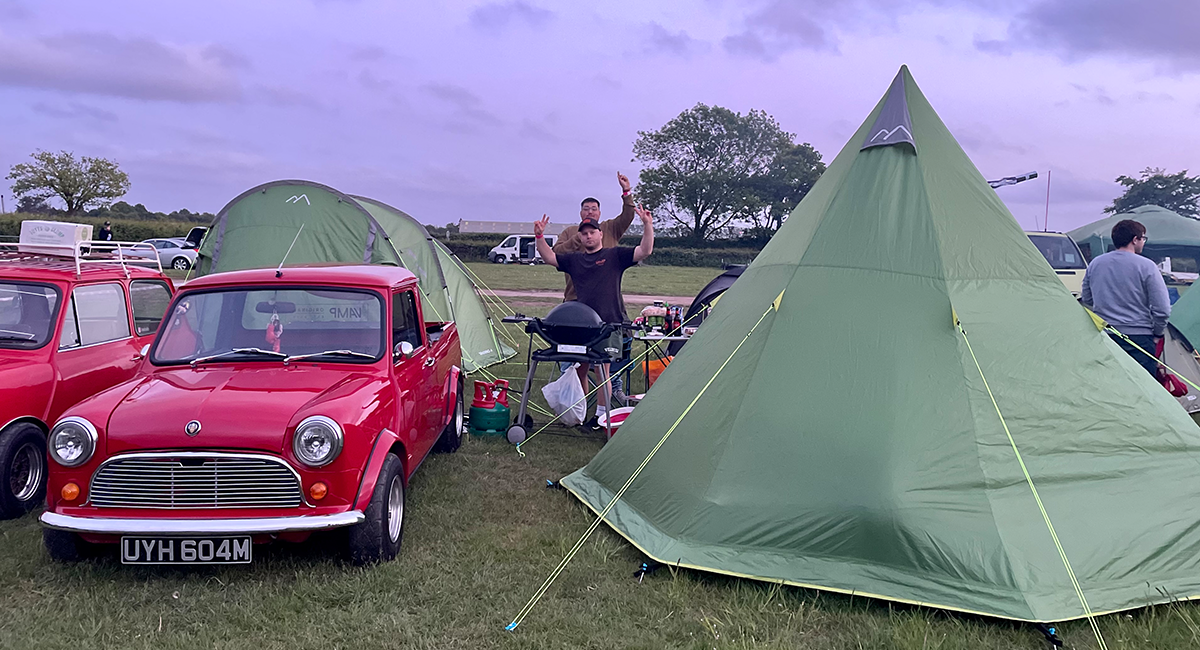 Image Credit to Heidi Padoin.
If you're thinking of camping at any of the other shows this summer, then you can prepare yourself with some equipment from our website! Follow this link to have a browse of our many camping accessories; our camping range is bigger than ever this year, so there's lots on offer and plenty of unique products that are sure to impove your camping get-aways!