Did you make it to Ultimate Dubs this weekend? Heidi from our marketing team headed up to Telford for the show with her boyfriend Josh Richards early on Saturday morning to check out the vehicles on display.
The pair spent three hours on the road before they got to the Telford International Centre for the Ultimate Dubs show, and had early access passes which got them in to the event while people were still setting up, so Josh could take pictures for Vamp Original.
VW Beetle - Sadly we didn't get much info about this Bug, and didn't get to speak to the owner. - Heidi
There was a thorough mix of modern and classic VW's; lots of modified air-cooled stuff and some modified modern stuff. Ultimate Dubs covered everything VAG, from Audi to Skoda. Although VW is their main theme, there was a variety of VAG and also Porsche cars on show.

"It looks like in general, it's definitely the more classic cars that receive the most love and attention when it comes to modification and maintenance," Heidi said. "For some Beetles there, they could honestly be classified as artwork. The obvious level of care and effort that has gone into making them look so clean and sharp is astounding.
Harlequin Golf - One of the original 264 Harley golfs made in the US. These were only made in the US, and the UK only sold Harlequin Polos, so to see a genuine Golf one at a show was a rarity. - Heidi
"There were also quite a few stock vehicles on show, there was an original Mk1 VW Caddy and a Mk2 Golf Limited. A few vehicles were displayed with a write-up, which was useful for us to learn about the different vehicles history!"

After a lot of debate on the drive back home, Heidi and Josh finally agreed that their car of the show would have to be the Audi 80 Coupe fitted with an RS2 engine.
Mk2 Golf Limited - 1.8L, 16 valve, 4 cylinder supercharged from factory. Syncro floor pan so 4 wheel drive. Approx 210hp. 71 produced and approximately 6 in the UK. Very rare and were only made and sold for people who were working high up for VW. Pretty sure it said when they were distributed and built, they were sold for what would equate to £50,000 nowadays! - Heidi
"We unfortunately don't know how much power that car makes, but you can tell that she goes!" Heidi said. "The Audi was incredibly clean, as was everything in the front room…every car was spotless".

Sadly Heidi and Josh didn't have the opportunity to show anything in the show themselves, but did travel up there for the first time in Josh's Mk 3 Scirocco.
VW Type 3 - We really loved this slammed Type 3, but couldn't find the owner to chat with them about it. - Heidi
"The event is a great one to go to for all walks of life," Josh added. "There's great food, great cars, a lovely friendly atmosphere and plenty of small brands there for you to support and buy merchandise from."
Heidi bought a poster print of a Porsche 911 964 for Josh, and he bought her one of a Splitscreen camper.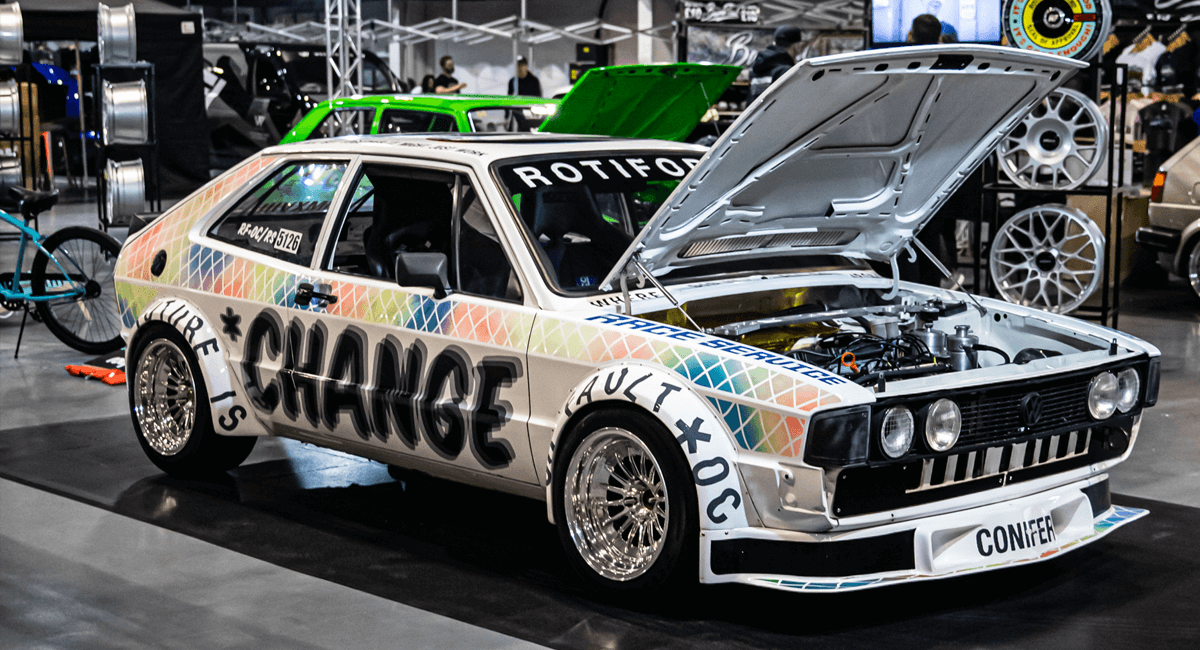 Mk1 Scirocco - Wide body kit, with a USF3 engine, naturally aspirated - that's a US formula 3 engine, found scrapped and rebuilt for the car. The car was handpainted a by @ornamentalconifer and it's owned by Jason from Rotiform. - Heidi
It took them about four hours to get back home after the show, but they said the seven hour round trip was well worth it!
Heidi will be at the VolksWorld Show this coming weekend (19 – 20 March 2022), along with
loads of other members of the JK Team! There's still a few tickets available, if you haven't booked yet, and you can order yours here.
Porsche 356 Speedster - We saw this at Classics at the Clubhouse last year and still love it. Owned by @outlawracers, and was part of the Auto finesse show stand this weekend. - Heidi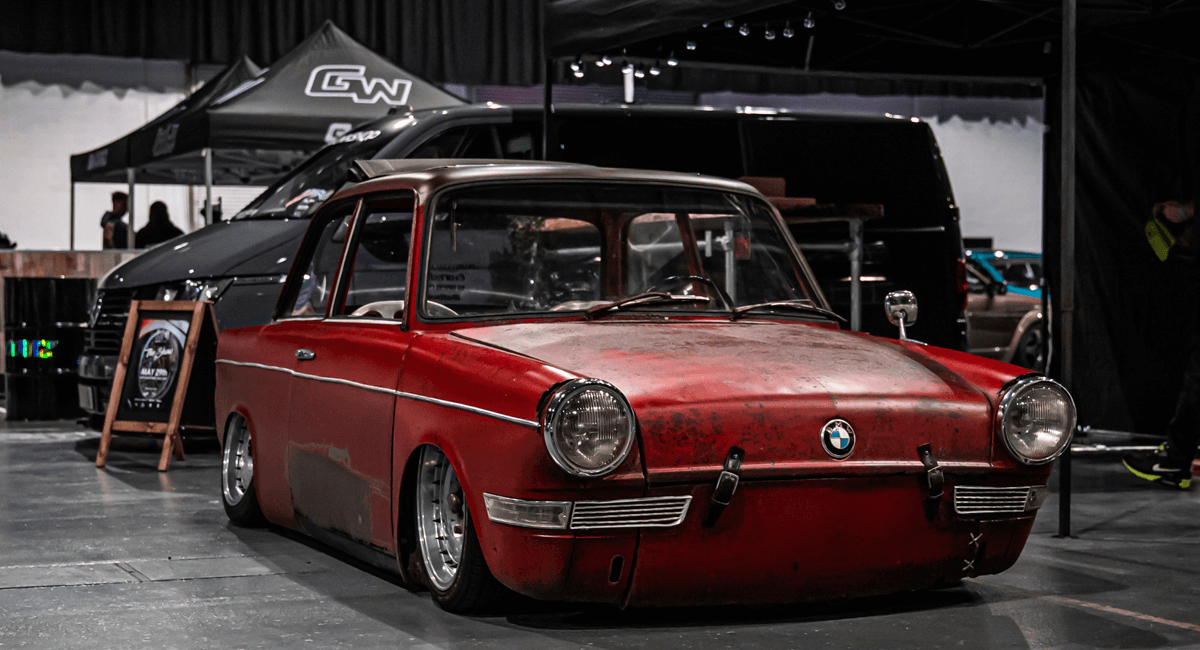 BMW 700 - The shell was built on a beetle floor pan, RWD and ordinary air cooled engine. On air-ride, very cool and very rare. - Heidi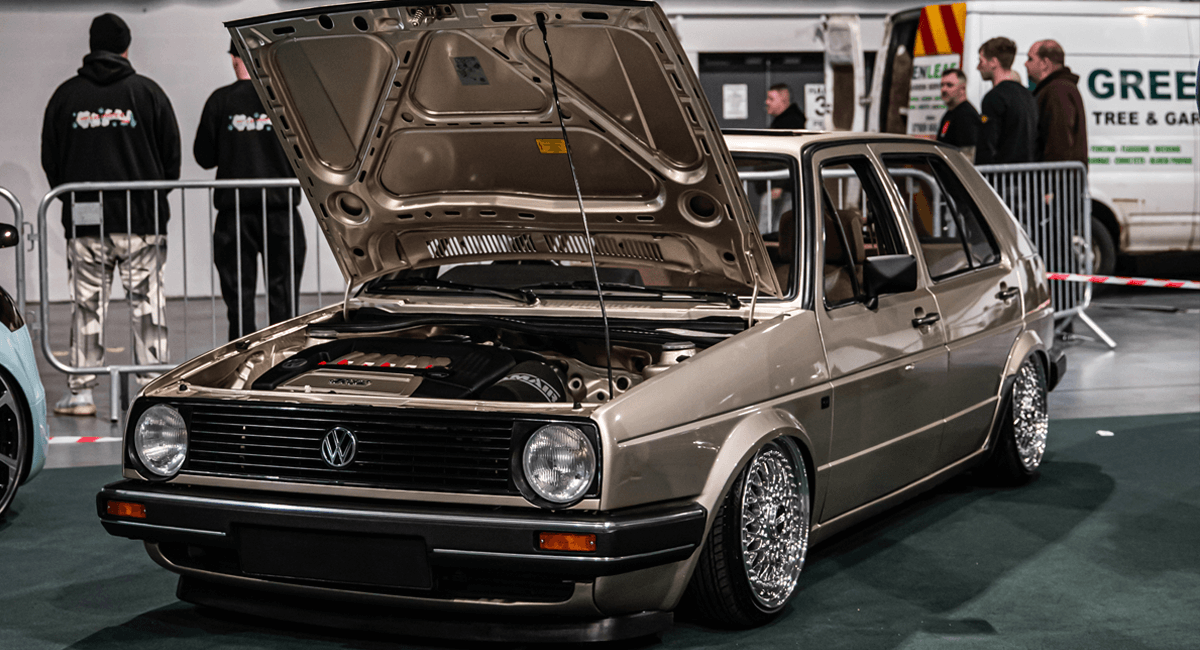 Mk2 Golf - 3.2L VR6 engine swap. Won top 20 cars in the Ultimate Dubs show awards. - Heidi