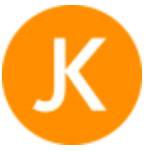 More from this author
JK Staff Cars: Meg Cave's Project Bug
Kimberley:
Meg Cave is one of the newest and youngest members of the JK Team. She's the Daughter of Paul Cave, who has been part of the JK family since the mid '90s.
Anyone who grows up around Campers and Beetles is going to want to drive one when they're old enough; Meg is no exception. She recently got herself a project Beetle, and has been working on it with her dad.
Here's an update on how they've been getting on.

Meg writes: August 4th 2016. I was searching through a Facebook classic car selling page when I came across a 1972 Beetle located in Bristol for £1,000. I fell in love straight away! I showed my dad and my boyfriend, Luke, (who also works at JK and owns a Beetle) and said that I was going to message the owner. I contacted the owner, Owen, and asked for details about it, such as what issues it had, why it is not MOT'd and on the road, and when I could come see it. He explained to me that the engine went "bang" while going up hill and it had been sat in the garage ever since due to the engine being seized. He didn't know much about old cars so this is all he could tell me!

I was told that I could come and have a look whenever, so I decided to do it ASAP. That evening my boyfriend and I took a trip to Bristol, which took us just under 3 hours. When we got there Owen met us and took us to the garage where the Beetle was kept.
When I saw it in person I fell in love even more and named her "Kimberley". My boyfriend, Luke, has owned a VW Beetle for the last 4 years so I let him look it over and see what was wrong. I took a load of photographs of her and the rust spots that needed work. After a long chat with my dad on the phone Owen brought the price down to £600. I explained to my dad that I really wanted her and would pay for her when I got paid. My dad told me to leave it for today; so I said goodbye to Kimberley and Owen. Luke and I sat for about 30 minutes afterward talking to his dad on the phone, he said that it was a great deal. I felt really torn!
Another call to my dad and he told me that if I can find someone to trailer it and a place for it to stay I could do it; but it had to be pretty fast. That's when I called my friend, Ian, who has a trailer. He said that he could help me the next day, and, Luke's dad said that I could store her at his place; as he was the one who would be working on the body. My dad paid a deposit of £100 and I happily told Owen I would be back the next day to get her!
The next day Ian, Beth, Luke, Tom and I all travelled in Ian's car with the trailer and took a trip back to Bristol. We arrived at about 20:30, loaded her on to the trailer, filled in the paper work, and were back on the road by about 21:15. We dropped Kimberley off at Neil's Paint Shack in Privett and then took the trailer back to Just Kampers.
Since then we've got the "seized" engine started. It was running at least but it was knocking. We all thought it was the big ends, so my dad came down, took the engine out and stripped away the wings. He also took one of the wheels as it had a flat tyre. Kimberley had a smooth dash, so my dad took a hammer and chisel to the outside to remove the filler, Neil then sat for half an hour getting rid of all of the filler to expose the radio and speaker holes.

Since then Neil, Luke and I have been stripping away at the body, finding more and more wrong with her in the process. We've cut off the whole front clip and will be replacing this all with new panels, there'll be new engine tin ware and a new rear valance, the back inner wings need doing and now the rear 1/4s, due to us taking the body off the pan and finding out that new pans are needed, and damaging the rear 1/4s in the process!

All the interior is stripped out and stored safely. All the nuts and bolts are stored in a draw that is named 'Megs Beetle' so they don't get lost!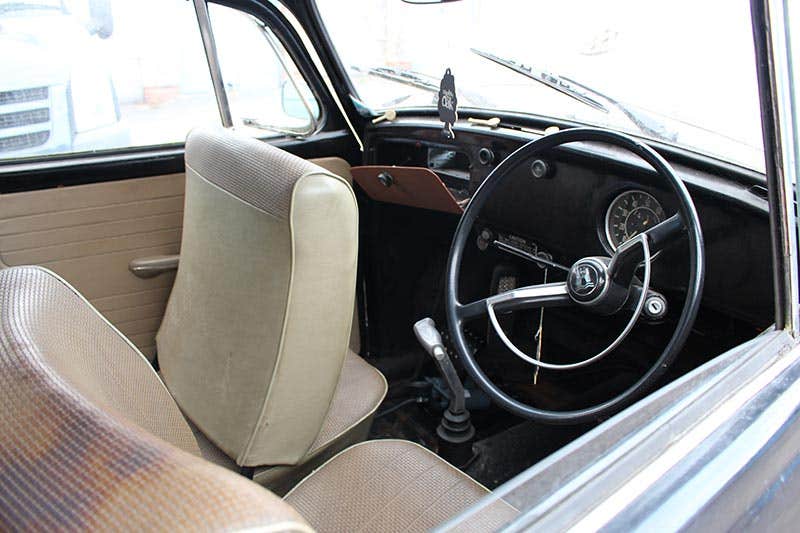 My dad drew up a list of parts that are still needed for Kimberley, so far I have spent £600 on the car itself, and £493 on the front clip and engine parts. We've also stripped away the engine, and found that the knocking problem was caused by the crank shaft shell being melted onto the crank shaft itself, so I have bought a new one.
Kimberley is originally on 4 bolt Empi 8s, but she'll be changing onto Sprintstars, and her PhatBoy Exhaust will be changed to one without rust! When I bought her she was black with a bare metal bonnet and rear valance; but her new paint job will be fully black. I'll be keeping her original seats and door cards, though. In the future her headlining will change but for now I will be keeping it as it is. I will polish up her D-ring steering wheel and locate a radio and speaker blanks. Eventually my dad will kit her out with a sound system like he had in his first bug back in the 80s!
I fell in love with Kimberley as soon as I saw her, so I don't mind that she is a lot of work. It's exciting to work on her with my friends and family, and it'll be very satisfying to see her all done when she is finished. I am aiming to be finished by Bug Jam, July 21st-23rd, however I know that this could change, but to have her done by the end of the year is my main aim!