There's a lot to look forward to, and get ready for, in 2023. With loads of VW shows on the horizon in the new year, and a huge amount of other cool things to do and get involved with, we're getting organised and getting excited to squeeze the most out of 2023.
Here's a quick look at some of the things we're looking to get done in the new year.
We'll have a new customer vehicle display area at the VolksWorld Show
If you're after free tickets to the 2023 VolksWorld Show, and to have your classic VW on display at the event, then we've got some great news!
We're looking to follow your restoration projects over the winter, and see what you've been up to. If you're building a Beetle or salvaging a Splitscreen, and think you can get it all done by the VolksWorld Show in the middle of March 2023, we want to hear from you.
In exchange for some photos of the work you're doing, and an explainer of what you've been up to, how you got it done and why, we're offering you a pair of tickets to VolksWorld and a spot on our new JK display area, which will be outdoors on the grandstand area.
Click here to see how you could get your VW shown at VolksWorld 2023
A great shot from VolksWorld 2022, by JK's own Nick Proctor
Make Do & Mend with Just Kampers
If you're working on a VW restoration project, or you're converting your van into your dream camper, we've got all the knowledge and experience you need to help you along the way.
Whether you're after Tech Sheets, Tips & Tricks, How-To Videos, or help and advice, we've got you covered.
We're going to be making more and more advice and information available, to give you the guidance and confidence you need to tackle jobs on your Volkswagen yourself.
Let us know what jobs you want us to cover and we'll try our best to create a video guide or tech sheet explaining it.
Workshop Wednesdays
We mentioned a few weeks ago that we'll be live streaming from our on-site workshop here at JK HQ, and after getting a couple of IT gremlins sorted we're ready to kick off Workshop Wednesdays in the new year.
There's always work going on in our workshop, from trialling new products to transforming an entry-level VW T6.1 into a dream camper, so we'll be able to show you what we're up to and answer your questions.
If you've got a question you want to put to our resident mechanic, Mark B, then get in touch and let us know.
More project vehicles at Just Kampers
Having restored our 1950 D&S, tackled Project 22, and finished an engine swap on a VW T25 this year, we're starting to look for some more project vehicles to get into our workshop here at Just Kampers and get stuck into.
There's been a lot of talk among the JK Team about what we should do next, with Pete wanting to create a Jersey Look VW T2 Bay, and Josh wanting to build a Baja Trekker.
Pete is our product development director, and his love of building eye-catching cars goes back to before Just Kampers, with Vancake probably being the most famous vehicle he's worked on.
JK content & SEO manager Josh has been inspired by the Swamper makeover we've given one of our VW T6.1s this winter and wants to pit the two against each other in a big muddy race event.
Whatever we end up building, you'll be able to see our progress in our Workshop Wednesday streams and see the finished product at shows and events throughout the year.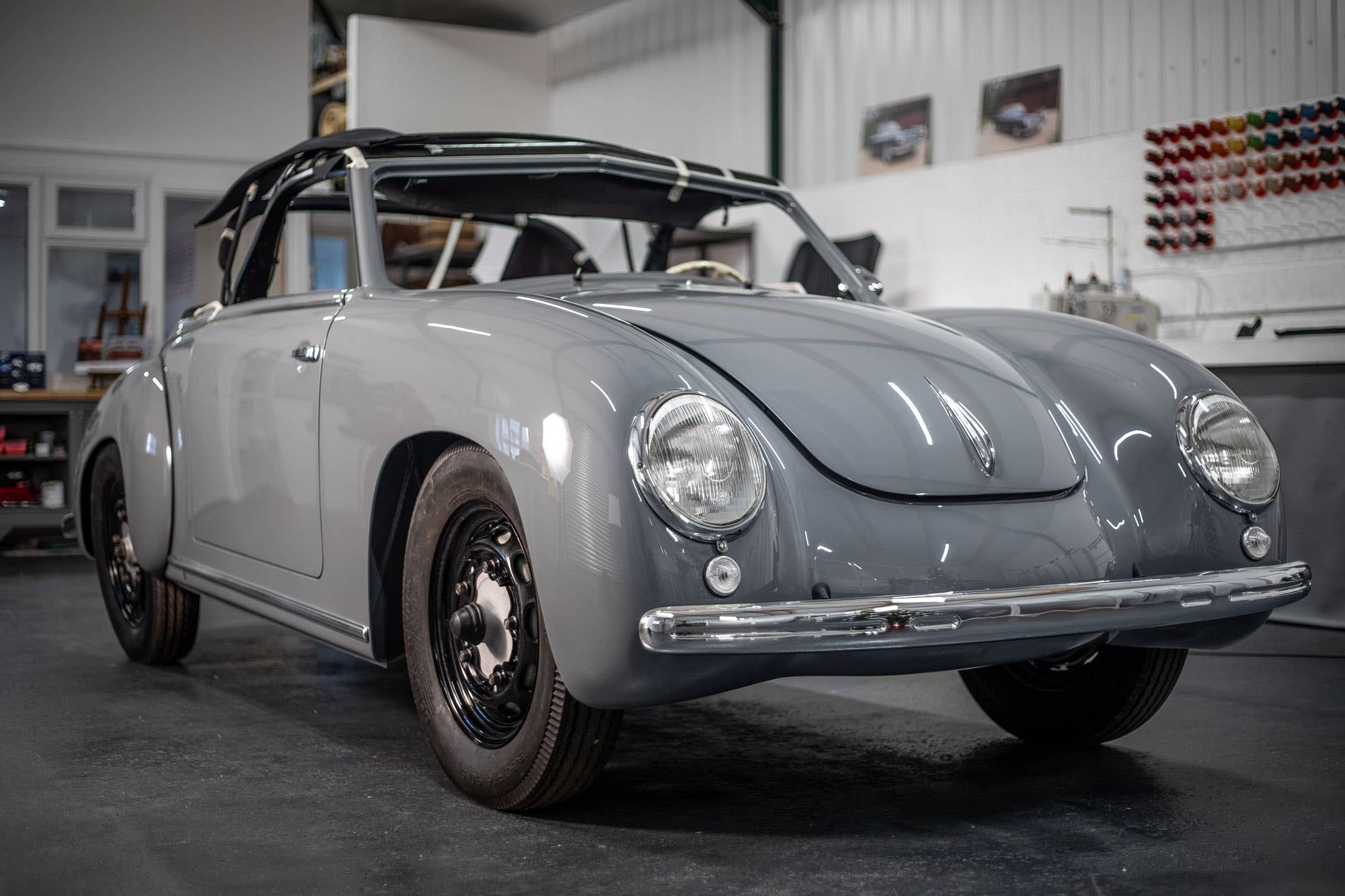 Our gorgeous 1950 Dannenhauer & Stauss
100 Things to do for Under £100 in 2023
We'll soon be launching our new list of 100 Things to do for Under £100, our calendar of events and activities which are either super affordable or totally free.
The events take place all over the UK, and most of them are free to attend. Even the ones which do require an entry fee won't cost any more than £100 for a family of four to attend.
Things are pretty challenging for all of us at the moment, so we wanted to give people fun, accessible things to do with family and friends so they can get out and about and have some fun without breaking the bank.
You'll be able to see the full list here, when it goes live.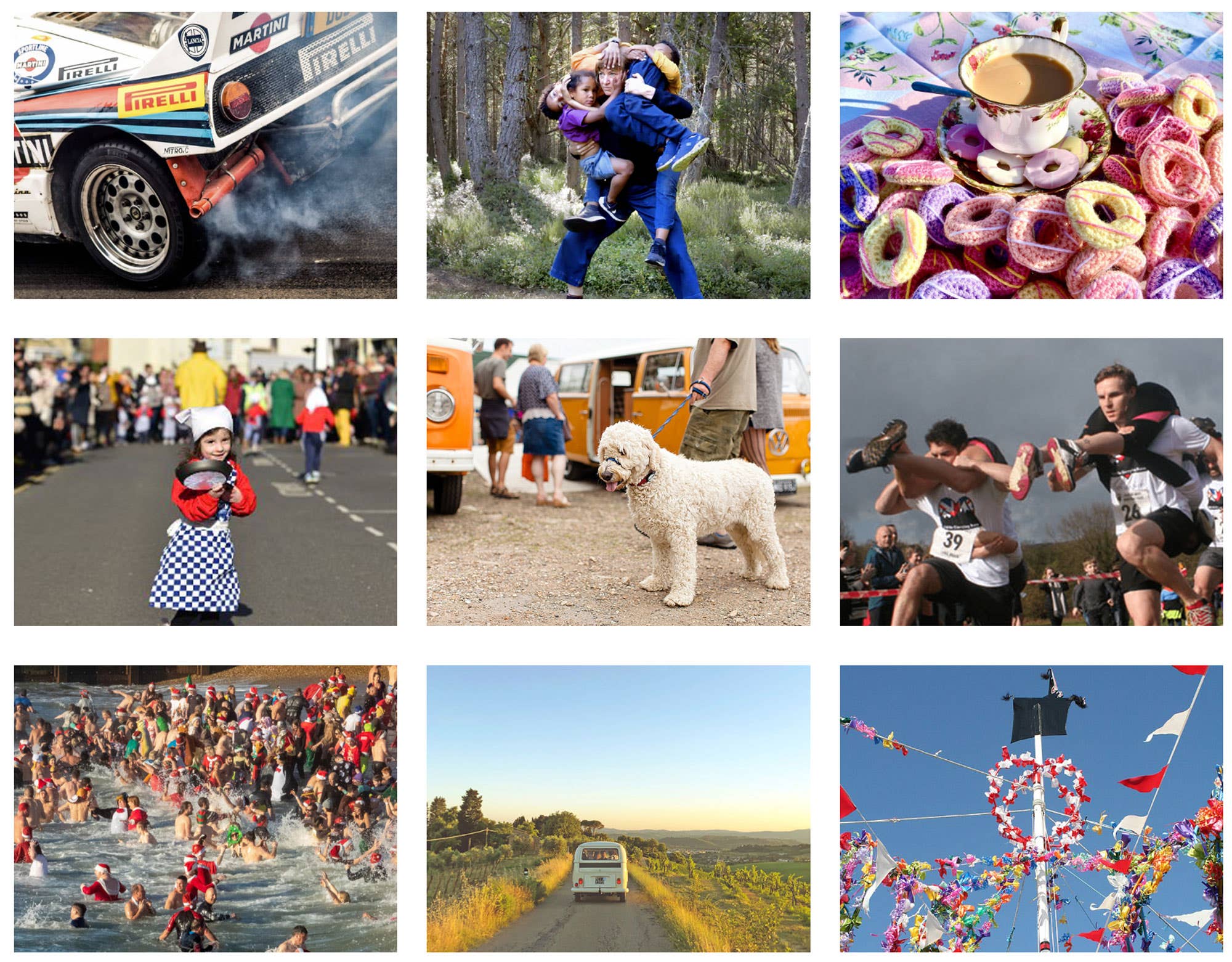 More fundraising challenges for the JK Team
You might have seen that a handful of the JK Team braved just-above-freezing temperatures and pools of chest-deep water to raise over £1,000 for Breast Cancer Now by taking on the GRIM Challenge.
Well, we were so thrilled to have raised so much for charity that we're already looking for more challenges to take on.
At the moment we're eyeing up the London to Brighton bike ride in September, but if you've got any challenges you reckon we should take on, then get in touch and let us know!
Show us your rides!
We want to cover even more of your vehicles on our website in 2023, as we love seeing what you've been up to and hearing all about your VWs and camper conversions.
We've had some great entries this year, from Reece's Oval which he's had since he was 13, through to internet-famous cat Nala and her T2 Bay, and we want more!
Get in touch with us at jkworld@justkampers.co.uk with photos and stories about your Volkswagens, and we'll add them to the Your Rides area of our site.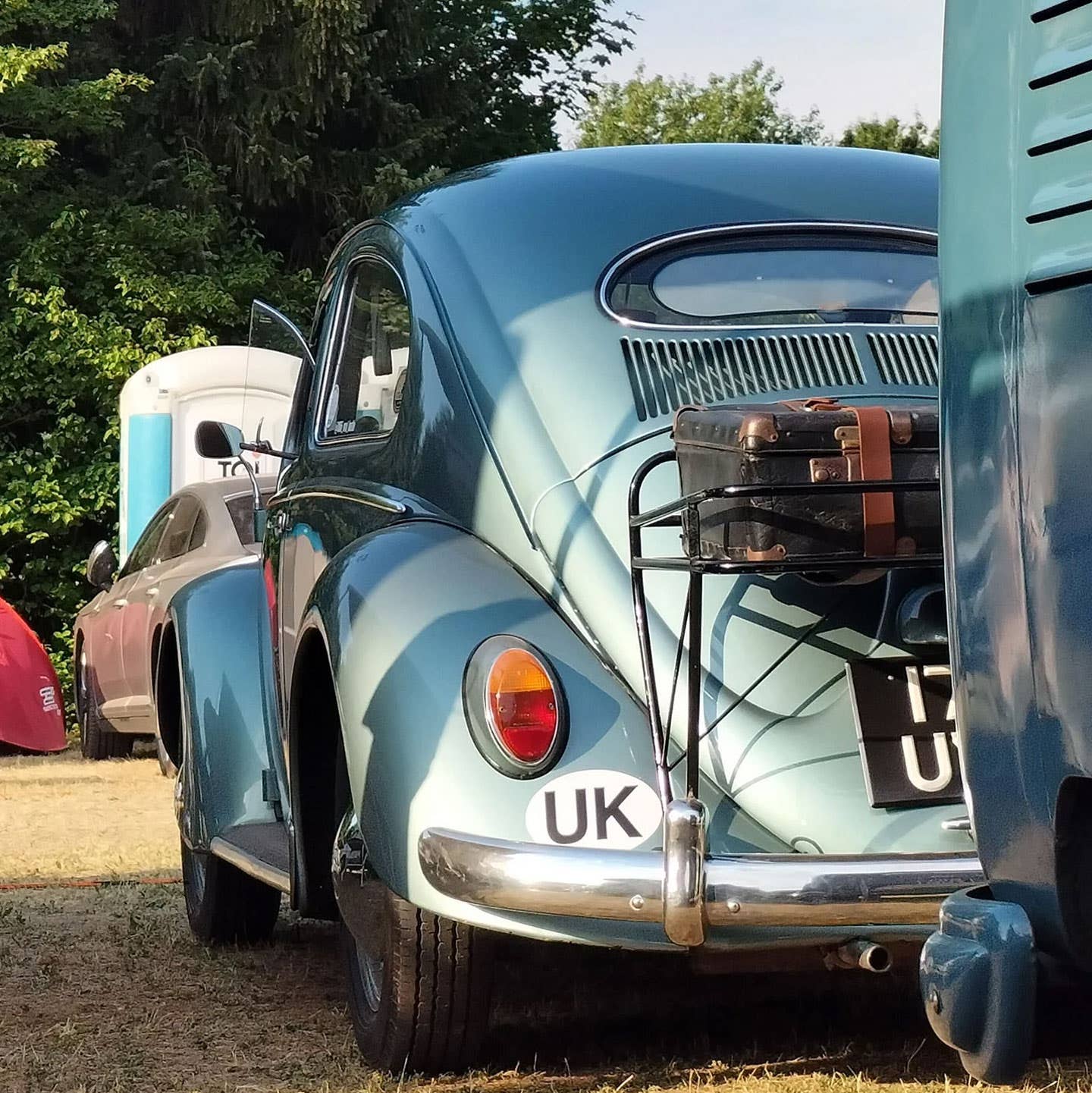 LEGO Camper giveaway
Earlier this month we gave away a LEGO campervan to a 6-year-old-boy who loved nothing more than inviting his friends over to share the joy of sleeping, playing and even watching movies in the family camper.
The giveaway was so popular on our Facebook and Instagram that we've got another LEGO Camper to give away in January!
Follow us on Facebook and Instagram, and sign up to our email newsletter, to make sure you don't miss our next LEGO giveaway.
There's plenty going on behind the scenes, too
Of course we've got plenty of other things in the pipeline for 2023, but we're keeping quiet about those until everything's ready!
We're looking forward to seeing you all at VW shows and events throughout the year, or chatting if you give us a call or drop by JK HQ to place an order.
Have a great Christmas break, and an excellent New Year's. If you need anything for your VW between now and 2023, we're open from 9am to 5pm on Wednesday 28th, Thursday 29th and Friday 30th December.
Thanks for making 2022 such a great year, and here's to 2023!
The JK Team