This weekend a few of the JK Team ran for miles through offroad trails, icy puddles and towards a nice hot coffee and a sense of achievement as they tackled the GRIM Challenge for charity.
They ran either four or eight miles around the Army Tank Training Area in Aldershot, just down the road from JK HQ, to raise money for Breast Cancer Now.
Some of them are hardened runners, used to pushing through mile after mile in all conditions, while others were wondering how they managed to get talked into going for a run in the dead of winter along a course deliberately filled with deep puddles and chilly mud!
Left to right: Gemma, Nick, Becky, Amber, Josh, Tim, Sarah, Al, and Mikey. Clearly some of them are more excited than others!
Regardless of their actual running ability, they came together to raise money for Breast Cancer Now, who are one of Just Kampers' charity partners. We've fundraised for them before, driving from Lands' End to John O'Groats in our VWs in support of the excellent work that they do.
Any donations and support would be massively appreciated, with all of the money raised through the team's Just Giving page going directly to Breast Cancer Now.
Right now the total stands at over £1,000, which is fantastic, and it would be incredible to see that number get even higher!
How did the JK Team get on?
Well, everyone finished the race, which is excellent news! Whether they tackled the four- or eight-mile course, fell over in puddles or stayed relatively dry, the whole team completed the course, and Jake was even in first place for a while before tripping up and plunging into a frosty-cold puddle!
Sarah, Tim and Al crossed the finish line together, having completed the eight-mile run in excellent time, while the not-so-much-runners finished up the race at their own paces.
Everyone had a great time, as was thrilled to have gone out and done something challenging, as well as raising over £1,000 for Breast Cancer Now.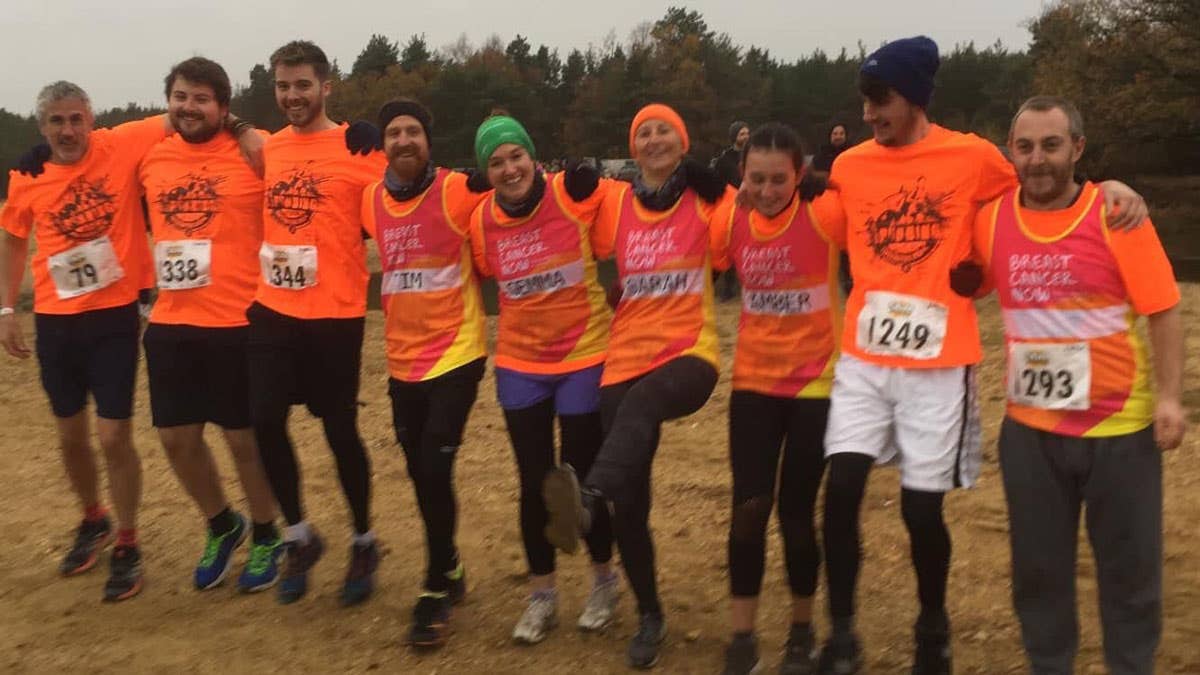 JK's brave runners enjoying being dry and warm before the GRIM Challenge started
By the time the eight-mile runners had finished, the four-milers had mostly gotten themselves dried off and changed into some clean(ish) clothes
Who are Breast Cancer Now?
Breast Cancer Now are a charity steered by world-class research and powered by life-changing support.
They're here for anyone affected by breast cancer, the whole way through, providing support for today and hope for the future.
The charity funds world-class research, life-changing care, and pushes for change, thanks to the support of people like you donating to funraisers like this.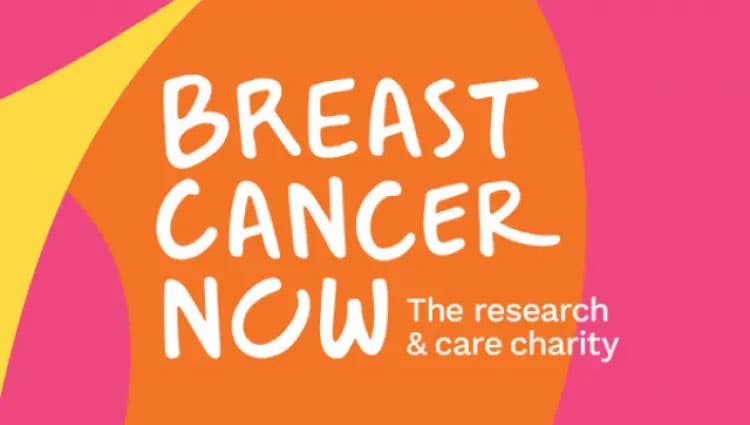 What is the GRIM Challenge?
A four- or eight-mile offroad run through mud, puddles, dirt, mud, water and mud, the GRIM Challenge is a great way to try something new, raise money for charity, bond with your existing friends and make some new mates along the way.
The events have been going since 2003, with thousands of people taking part and tackling natural obstacles and pushing themselves to complete the challenging off-road courses set by the GRIM Challenge team.
Who from the JK Team took part?
We'll start with the runners, who took on the doubly-difficult eight mile route: Sarah, Tim and Al.
Sarah from our accounting team is organising the JK Team, and set up the Just Giving page to help raise money for Breast Cancer Now, after her mum and a close friend were both diagnosed with breast cancer this year. Tim manages JK's purchasing team, and have both been putting in a lot of practice. Al is our designer, and spends a lot of time outdoors running, biking, climbing and surfing.
Luckily their running was better than their jumping!
The not-so-much-runners include Josh, Nick, Becky, Gemma, Amber, Jake and Mikey.
The first three of these all work together in JK's marketing team, with Josh essentially cajoling Becky and Nick to take part. They've all done sports and running before, with Nick having some triathlons under his belt, and Josh doing Spartan's and Tough Mudders in the past, but were still dreading the run during the build-up.
Amber, Jake and Mikey all used to work together in our warehouse team, before Amber moved upstairs to join Tim and Gemma in purchasing. Amber and Jake are together, but only one of the couple is actually excited about running four miles through mud and puddles (hint: It isn't Jake!).
All of JK's runners received some of the most orange t-shirts ever created, which Al did the design for. The intense, beyond-fluorescent shade of orange doesn't really come across in photos, but they definitely helped everyone stay together during the race.