Just Kampers' Interactive UK Road Trip Maps
Updated April 2023
We've put together am interactive map of some of the UK's best road trips, to give you some inspiration to get out there and hit the road.
From a theatre perched on the Cornish cliffs to a castle looming over a Northern seaside town, the UK is full of incredible things to see and places to visit. With a nation so full of history, culture, and breath-taking architecture, it can be hard to know where to start - especially if you're visiting from overseas. That's why we've explored the entire nation to bring you the essential road trip highlights.
The UK has been handily split into eight regions, so you can quickly find where you'll be travelling to and the things you can see. Simply click the icons on the interactive map and see images and information about the gems we've found for you. From castles and gardens to aquariums and landmarks, there's something for everyone; and it's all family friendly.
Even better, we've added campsites conveniently along the routes, so if you're travelling by camper then you can quickly find a convenient place to park up. Just be sure to call ahead!
We'll be constantly updating the maps so check back soon for new attractions, points of interest, and routes.
Interactive UK Road Trips
South West:
If you're a fan of iconic coastline, then the South West is the perfect trip for you. Home to some of the UK's most iconic beaches and one of the most historic parts of England, it's an ideal region for surfing or simply getting away from the bustle of city life...
Don't miss Saint Michael's Mount in Marazion! Described as 'a rocky island crowned by a medieval church and castle', this breath-taking location is something you won't find anywhere else.
Don't Miss...
Saint Michael's Mount (Marazion, South West)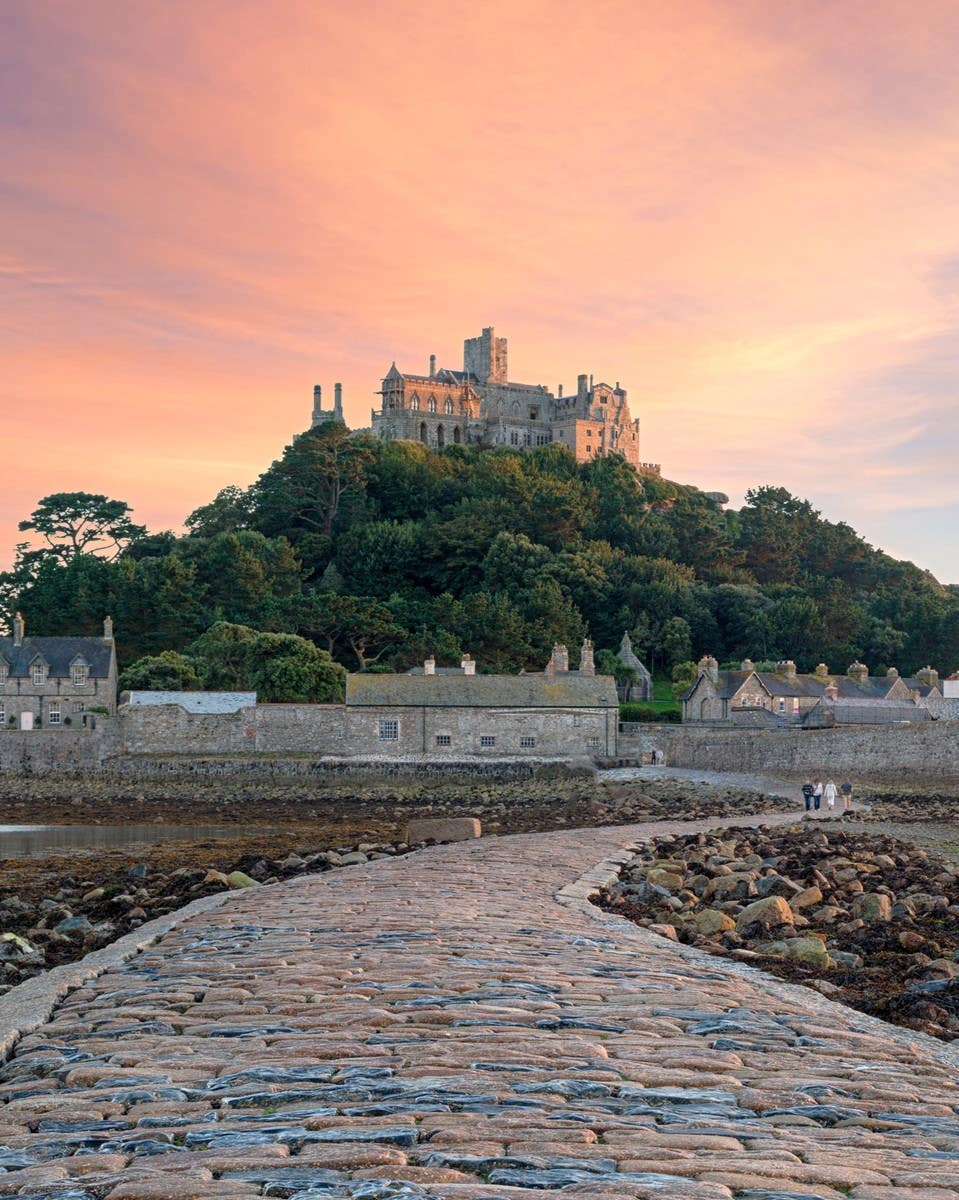 South East:
With a mix of inner-city life and outdoor beauty, the South East is home to many exciting towns with plenty to offer. Along the south coast, expect classic English beaches on the edge of bustling towns, and piers with all the classic entertainment you could wish for.
Don't miss Beachy Head Lighthouse in Eastbourne! The traditional 119-year-old lighthouse is an iconic sight, nestled amongst the stunning white cliffs that makes for the perfect photo opportunity.
Don't Miss...
Beachy Head Lighthouse (Eastbourne, South East)
East Anglia:
East Anglia is best known for its agriculture, due to the region being relatively flat. As a result of this, many of the castles and points of interest in the area have intricate surroundings, such as Castle Rising in King's Lynn.
Don't miss Oxburgh Hall in Oxborough! The moated country house was built in 1482 during the Wars of the Roses and is both a visual and educational treat for all visitors.
Don't Miss...
Oxburgh Hall (Oxborough, East Anglia)
West Midlands:
The West Midlands is an in-land area full of exciting things to see and do. The area is full of gorgeous parks and lively cities such as Birmingham; a city known for its roots in manufacturing, nightlife, and legendary rock music.
Don't miss Malvern Hills Area of Outstanding Natural Beauty in Malvern! The Malvern Hills dominate the countryside and provide unforgettable walks with beautiful panoramic views where you can see for miles.
Don't Miss...
Malvern Hills Area of Outstanding Natural Beauty (Malvern, West Midlands)
East Midlands:
The East Midlands offers some of the best traditional English food you could hope to find. From Lincolnshire sausages to the Melton Mowbray pork pie, the East Midlands will make sure you always have something delicious to enjoy.
Don't miss Lincoln Cathedral in Lincoln! The cathedral was built in 1072 and is an iconic example of Gothic architecture. For 200 years, Lincoln Cathedral was the tallest building in the world.
Don't Miss...
Lincoln Cathedral (Lincoln, East Midlands)
Yorkshire and the Humber:
Yorkshire and the Humber is the nation's biggest region, coming in at 9.5k square miles. The area is also home to the three peaks; Pen-y-Ghent, Whernside, and Ingleborough.
Don't miss The Deep in Hull! This iconic waterfront aquarium is home to over 3,000 creatures, and even big fish such as sharks and sawfish.
Don't Miss...
The Deep (Hull, Yorkshire and the Humber)
North West:
For those with a love for breath-taking views, the North West is the road trip you need to go on. Home to the Lake District, a drive through the North West region will not only take you along the coastline, but also some of the nation's most impressive mountains and caves.
Don't miss Rydal Cave in the Lake District! This large man-made cave is a must-see that welcomes you with steppingstones that lead you into the heart of the cave surrounded by amazing mountains and nature.
Don't Miss...
Rydal Cave (Lake District, North West)
North East:
The North East has it all. Energetic and loud cities such as Newcastle are set amongst the open stretches of land across the North Pennines. For fans of trekking with a penchant for more energetic environments, the North East is perfect for you.
Don't miss Northumberlandia in Newcastle! This 34-metre high and 400-metre long land sculpture of a female figure has become iconic since being completed in 2012, with free public access.
Don't Miss...
Northumberlandia (Newcastle, North East)
Don't Miss...
Northumberlandia (Newcastle, North East)